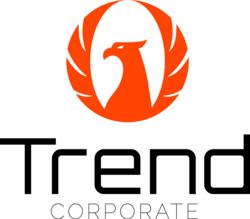 A custom scarf with your logo is a perfect promotional opportunity for the Australian winter.
Sydney, NSW (PRWEB) April 11, 2013
With the traditional winter scarf season quickly approaching, the swim suit and thongs get turned in for more suitable winter attire. As temperatures drop, winter accessories such as hats, jackets and scarves become a necessity. Trend Corporate, Australia's premiere manufacturer of custom made scarves offers an array of customised scarves that can be fully customized to meet the needs of corporations and promotional companies.
According to Trend Corporate executive director David Grossman, the benefits of custom scarves are far reaching. "In addition to serving as a fashionable and functional fashion accessory, custom made scarves make a highly effective promotional item for businesses looking to leave an unforgettable impression with their customers." Continues Grossman, " While pens, mugs and key rings serve as typical promotional fair, giving away something unique, such as a customized scarf will help distinguish your brand in the marketplace. "
Statistics and studies show that giving away promotional items is a great way to extend the customer base of modern corporations. In fact, a recent study by the Advertising Specialty Institute states that 42% of those who receive a personalized product have a better opinion of the company that gave them the personalized product after receiving it than they did prior to receiving the gift.
Trend Corporate's selection of customised scarves range from the stately "Australian Government" scarf to the more stylised "University" scarf. Grossman emphasizes, "No matter which style of scarf you select, you'll be receiving the highest quality custom made scarf on the market. Their custom made scarves add an element of fashion and flair to your wardrobe without sacrificing function." In addition to offering a vast selection of custom designed scarves, Trend Corporate offers free complimentary designs.
About Trend Corporate
Trend Corporate specialises in delivering high-quality custom corporate accessories and has over 50 years of experience in the Australian corporate market.