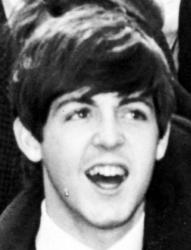 New York, NY (PRWEB) April 10, 2013
Paul McCartney Out There! Concert Tour New Dates Announced
Paul McCartney Out There! Concert Tour adds Orlando, Washington, DC, Seattle, Quebec City. The Out There! Tour will be a totally new production, featuring new songs as well as old favorites. McCartney has just come off another banner year in 2012, where he played in the Diamond Jubilee and the Olympic Games Opening Ceremony, as well as a full tour, among other things.
Additional stops in Paul McCartney's Out There! Tour have been announced. These include shows in Orlando, Tulsa, Washington, DC, Seattle, Memphis and Quebec City.
In Orlando, Mayor Buddy Dyer broke the news that Paul McCartney would be performing at the Amway Center as pat of McCartney's 2013 Out There! Concert tour. This will be the first time that the iconic rock singer will be performing at Orlando since 1993. In 2010, McCartney was supposed to be the debut act for the concert venue, however, due to scheduling conflicts, McCartney had to beg off.
After Orlando, the show goes to Memphis, TN. Like Orlando, he has not had a show in Memphis since the 1993 "New World Tour." The show will be at the FedEx Forum on May 26. The Seattle show will be his first at Safeco Field, and it is also his first in Seattle since 2005. His show at Washington, DC, is his first in the nation's capital since 2009. It will be held in National's Park on July 12. Washington, D.C. Is a memorable place for the former Beatle as it was the first time that the Beatles performed in the United States almost 5 decades ago. Out There! will also be at the Plains of Abraham at Quebec City, City.
Besides the concert tour, McCartney will be headlining the Bonnaroo Festival in Manchester, TN.
The Out There! Tour is touted as a visit to historically significant places for Sir Paul, as well as an opportunity to visit new places.
Paul McCartney has been performing in bands and as a solo act for more than 50 years. The last few years has shown that he has no plans of slowing down. He has been releasing new albums and materials, and has also released old materials in new packaging. The Beatles' "Let It Be... Naked" was recently released on iTunes and is the same song but remastered without the effects and overdubs. The result is a deconstructed studio recording, devoid of artifice and sounding like a live performance. He will also be releasing the live version of the Paul McCartney and the Wings song "Maybe I'm Amazed" as a 12-inch vinyl on April 20, Record Store Day. On top of that, he is also currently working on a new studio album. This might mean more touring for him in the years to come - not bad for a 70 year old.
About CheapConcertTickets.me:
Cheap Concert Tickets delivers tickets to sold out concerts and events worldwide when no one else can, and they do so at discounted prices. As a member of TicketNetworkDirect, they can guarantee delivery of Paul McCartney tickets, Jonas Brothers Tickets, Chelsea FC vs. Manchester City Tickets and NASCAR, NBA, NFL, and NHL, and for the hottest theater and concert events too. With CheapConcertTickets.me customer service is a priority, for more information email support(at)cheapconcerttickets(dot)me.