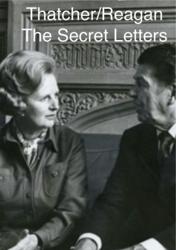 Los Angeles, CA (PRWEB) April 11, 2013
Goldstein & Associates Inc. offers Thatcher/Reagan, The Secret Letters, in four volumes. Emblazoned with the words SECRET and CONFIDENTIAL, the recently released letters between Ronald Reagan and Margaret Thatcher provide an intimate look at these two leaders' correspondence on domestic and foreign policy, and reveal their surprising feelings about each other, as well as their hopes, doubts and fears.
Thatcher/Reagan, The Secret letters presents the hundreds of letters the two wrote to each other during their shared time in office. Several records of their face-to-face conversations are also presented here, as well as transcriptions of telephone conversations.
This unique, comprehensive collection of letters includes correspondence about the Cold War, The Falklands War, the special relationship between the two leaders, comments about the Iran-Iraq war, opinions about each others' personal and political style, condolence notes about the assassination attempt on Reagan, missives discussing clandestine support for war policies, and Britain and the US's relations with countries worldwide.
Thatcher/Reagan, The Secret Letters lifts the lid from 6,000 declassified files that open a window on the very special relationship between these world leaders and how it affected the critical years at the end of the 20th Century when Reagan and Thatcher were in their ascendancy. As Margaret Thatcher wrote: "I believe that the friendship between the United States and Britain matters very much to the future of the free world."
Each Volume of Thatcher/Reagan, The Secret Letters is available as a handy Kindle eBook through Amazon.com for only $7.99.
http://www.amazon.com/Thatcher-Reagan-Secret-Letters-ebook/dp/B00C9S2ZYA/ref=sr_1_1?s=digital-text&ie=UTF8&qid=1365642381&sr=1-1&keywords=thatcher%2Freagan