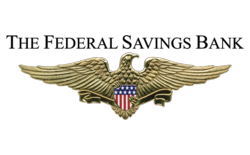 Every veteran in the U.S. is entitled to obtaining their own VA loan mortgage
Chicago, IL (PRWEB) April 11, 2013
Within the past few months, there has been a surge in veterans being able to obtain a mortgage loan. To help veterans better understand all of their options, The following are some tips from The Federal Savings Bank regarding topics including VA loan guaranty and the various advantages of VA loans.
VA Mortgage Guaranty
Every veteran in the U.S. is entitled to obtain their own VA loan mortgage. This entitlement is an extremely valuable asset to veterans, as many of them have a hard time being able to find financing elsewhere. Since VA loans are handled by private lenders, the VA organization will rarely be directly involved in the loan process. Though, VA does guarantee a portion of the loan, therefore if there is a problem with the payment process at any point, the lender will be able to contact VA and the agency will help pay for any coverage necessary.
According to the U.S. Department of Veterans Affairs website, VA offers a number of guaranty programs for active duty servicemembers, veterans, national guard and reserve members.
Purchase loans: These types of loans help the veteran purchase a home at a competitive interest rate without any down payment requirements or private mortgage insurance. Under this section, Cash Out Refinance loans also enable veterans to take cash out of their home equity to pay off debt, fund their education or finance renovations on their homes.
Interest Rate Reduction Refinance Loan: Also known as the Streamline Refinance Loan, this can help veterans obtain a lower interest rate by refinancing existing VA loans.
Native American Direct Loan: These types of loans assist Native American veterans finance the purchase, construction or renovation of a home on Federal Trust Land and can also help reduce the interest rate on a VA loan.
Adapted Housing Grants: These loans help veterans with permanent and total-service connected disability purchases or constructing a home to support their disability.
Advantages of Obtaining a VA Mortgage Loan
Lenders can sometimes be more willing to offer good terms if there is a VA guaranty behind the veteran attempting to acquire the loan. Since the guaranty is basically used as insurance for the lender, it will make the lender feel more at ease knowing there is security behind the loan in case the veteran has any proble
ms paying the mortgage on time. One of the biggest advantages of a VA home loan is that the veteran won't be required to place a down payment as long as the home's price doesn't cost more than its appraisal. There will be no need for private home insurance, and veterans will set the limit for the closing costs. Another advantage for veterans is that lenders are not allowed to charge a fee for early pay-off, nor do the veterans have to be first-time homebuyers. To get started on a VA home loan application visit: TheFederalSavingsBank.com