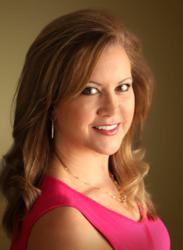 Spend your tax refund investing in your career and the money will produce a high ROI!
Greenwood Village, CO (PRWEB) April 11, 2013
This time of year, tax refunds are hitting mailboxes of working people across the U.S. From entry-level workers to senior-level executives, personal branding expert Lida Citroen, principal of LIDA360, offers advice for reinvesting in your career.
"We often spend our tax refund on our homes or our family. From new carpeting to new bikes for the kids, we tend to put ourselves last," offers Citroen. "Instead, invest in ways that make you happier, healthier and more valuable at the work."
1. Is your career progression stalled because of a lack of expertise or training? Invest in classes, degrees or training that will give you a better skill set and knowledge base and will certify you as an expert in your field. Even if you just stock up on books that will enhance your expertise and knowledge, spend your tax return on resources you can refer to all year long.
2. Are you receiving feedback that indicates you are not taken seriously because of your image? As you climb the corporate ladder, certain expectations correlate to your ability to "dress the part." Perhaps a few meetings with a personal stylist or image consultant could help bring out your best features and guide you towards presenting yourself more professionally and appropriately for your job and industry.
3. Instead of free, maybe pay? Look at your online profiles – most of them are free (no charge). Perhaps you should upgrade your LinkedIn profile to the paid version to access more people and visibility? Maybe changing your blog from a Wordpress.com URL to a site branded with your own name would be more powerful in building your brand? Why not consider hiring a videographer to help you with your YouTube video tutorials, highlighting your talents (instead of balancing your iPhone on a brick)?
4. Many people struggle with internal conflicts about their career: Are they good enough? Is this the right job for their skills? Is there more to work? At these times, a career coach can be very helpful. Investing in your career choice and gaining tools to be more successful can pay multiple dividends over the long term.
5. Is your network lacking luster? When it seems you know everyone at every meeting you attend, maybe you need a new group? Consider investing in your career by joining a chamber of commerce, industry association or other group where you can learn, meet others and expand your career. Then, invest by participating in groups and committees, leading efforts and even sponsoring events if that is worthwhile for you.
6. Is there a charity or non-profit you've wanted to support? You could use your tax refund to send a donation, or you could lend your talents, time and resources to help grow an organization or a cause you are passionate about. As you build your visibility as an advocate for a charity, you can find career options open up.
7. Do something to refresh yourself and your outlook. Maybe take a trip to a beach somewhere, travel to a foreign city or visit a family member you haven't seen in years. Taking time to invest in yourself means spending resources on things that make you happy and return you to your job refreshed and reenergized.
8. Exercise! Similar to #7, when you feel physically fit and healthy, you bring a more focused, powerful and rested self to your job. Take classes, invest in a bike, join a gym or just buy new running shoes. Spend money on your physical health to improve your intellectual and mental health.
About LIDA360
LIDA360 is a brand consultancy firm, based in Colorado. Principal Lida Citroën is an international branding and reputation management expert who designs and enhances the identities of companies, executives and individuals globally. Citroën practices an integrated approach to branding, marketing and communications that enhances the total customer experience and reduces the investment for success.
The author of the book, "Reputation 360: Creating power through personal branding," (Palisades Publishing, 2011), Citroen is an accomplished speaker who engages audiences with her empowering message about managing your personal brand and reputation. Citroen presents programs for corporations, conventions and non-profit organizations around the U.S. She can be reached at 800.314.5060 or http://www.LIDA360.com