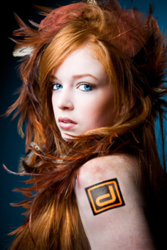 Peabody, Mass. (PRWEB) April 11, 2013
digital reaction, a boutique Web design and digital marketing shop that caters to small and midsize businesses, is pleased to announce its suite of responsive Web design services. Boston-based GMG Insights is the first client utilizing the services.
Responsive design, the practice of building Web sites that automatically resize and reformat to look great on any device – from desktop computers to cell phones – is a Web design technique usually employed by large corporations and Web publishers. But it is a design principle that will become increasingly important to small businesses as their customers shift from traditional Web browsing via computer to tablet-driven browsing and cell phone browsing. The latter activity is especially important to small retailers and restaurateurs who hope to engage customers deciding which businesses to patronize while they're on the move.
Roughly 50% of U.S. consumers have smart phones, and by the end of 2013 nearly 30% will have tablet devices, according to market researchers Nielsen and eMarketer.
"Maintaining three Web sites -- one for computer, tablet, and phone – is unwieldy for almost any small business," said Rob Torres, digital reaction's Chief Creative Officer, "but until recently, only high-cost design shops serving big-dollar clients could deliver responsive Web sites. We've changed that."
Leveraging standardized templates that any small business owner can maintain post launch, digital reaction delivers responsive Web sites for a fraction of the cost of big-agency shops. Basic services start at $2,500; customized sites cost more.
"Our clients are some of the most sophisticated tech marketers in the world and we needed a website that served their needs from both a design and functionality point of view." said Gib Trub, Managing Partner of GMG Insights. "Visitors access our content from tablets and smart phones, and we wanted to ensure that all visitors have the experience that digital reaction intended."
For more information on responsive Web design and how digital reaction helps small businesses with their Web strategies contact Gerry Glynn, of digital reaction, at gerry(at)digitalreaction(dot)net.
Source: digital reaction, Inc.
CONTACT: digital reaction, +888.267.2027 ext 2, or Gerry Glynn: gerry(at)digitalreaction(dot)net.