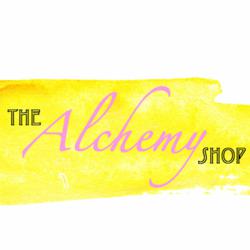 We have been blown away by the support we have been receiving through social media, fashion editors, magazines and television shows.-Joyce Huang
New York, NY (PRWEB) April 16, 2013
Former People magazine Market Fashion Editor, Joyce Huang, launches new online women's clothing and accessories store called TheAlchemyShop.com. The Alchemy Shop was developed to focus on affordable fashions for women who want to look great but spend their money wisely while doing so.
The e-commerce store features two sections. The first has new under $100 designs, while the second half is an online thrift shop that showcases vintage and second-hand finds and includes designer brands. In addition, Huang announced today that she will be adding Flash Sales to the store.
"We have been blown away by the support we have been receiving through social media, fashion editors, magazines and television shows," she says. "Adding on these Flash Sales is our way of saying 'Thank You' to our current customers and fans."
In addition to being a staff editor at People, Huang has also worked as a Fashion Editor and Stylist for companies such as People.com, Teen People, InStyle and many more. Her styling and fashion picks have been featured on television shows such as the Today Show, CBS The Early Show, The View, E! News and more.
After working with many e-commerce fashion websites, Huang decided to start her own. "I named it The Alchemy Shop because I want women to feel transformed when they wear our carefully curated selections," Huang states. "There are so many gorgeous lines out there that many women cannot have access to due to the high price tags. I was very insistent on launching an online fashion store that all women could afford to buy from. It seems to be resonating well, as we not only receive sales from the United States, but have also begun to see international purchases and inquiries."
Already, TheAlchemyShop.com has been featured in national magazines and on national television shows. Products are added on a daily basis and their blog and social media continues to gain a steady following.