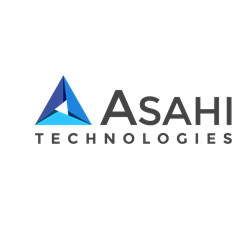 Using Django framework, our expert team builds well-architected, scalable web applications tailored to the clients' exclusive needs.
New York (PRWEB) April 11, 2013
Django is an Open Source web framework that enables site owners to build clean and feature-rich web applications with minimal time and effort. This high-level Python Web framework encourages rapid development and clean, pragmatic design to build high-performing web apps. Simplifying the amount of work involved in building websites and apps, the Django framework accomplishes most of what businesses need with a speedy process that eliminates unnecessary waiting around for start up. Hitherto, Django is one of the best tools for building web apps when time and flexibility is important. In short, Django lets creation of web applications and websites to the highest standard as quickly as possible. And to help online businesses harness the power of Django to build superior performing websites, the New York based firm] has launched Django web application development services geared towards the SMB market.
Unlike other web frameworks, Django is known for its customizability and adaptability and thus considered the best tool when time and flexibility is important. By creating admin interface, tables, and model classes automatically Django drastically reduces the time needed to update content. Given that time really does equate to money in some businesses, this is the most preferred web framework. Automating many of the tasks that are necessary to manage content, it delivers dynamic database-access API, while still allowing owners to use SQL when desired. In doing so, it provides high-level abstractions of common Web development patterns, shortcuts for frequent programming tasks, and clear conventions for problem solving. The other benefits offered by framework are

Installation takes less time compared to other frameworks
Keeps website up and avoids unnecessary crashes
Web deployment is very fast within the Django framework
Admin interfaces are easy
Adds several functionalities to the site quickly.
Community support is readily available among Python users
Django builds complex, data base driven applications and websites at a fast pace.
Specializing in web application development, Asahi Technologies provides effective Django web application solutions according to the clients' exclusive requirements at affordable cost. Following agile methodologies to build web applications with clean, intuitive user interfaces the New York based firm builds superior performing websites within a short span of time. "Using Django framework, our expert team builds well-architected, scalable web applications tailored to the clients' exclusive needs", stated Mr. Vinod Subbaiah, the CEO and Founder of Asahi Technologies.
To help businesses know more about Django development services, Asahi Technologies provide a free online consultation to clients letting them understand their options.
About Asahi Technologies
Asahi Technologies is a New York based web design and development firm that provides software consulting and Web solutions to small and medium level businesses all across North America. Asahi Technologies specializes in responsive design, cloud computing, online marketing, mobile application development and open source technologies. Under the leadership of Mr. Vinod Subbaiah, who himself started his career as a software programmer, Asahi Technologies' team comprises of experienced software professionals having extensive knowledge of technology with B2C and B2B operations. The firm's headquarters is located in New York City, NY.