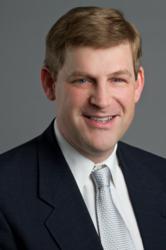 Duff Johnson, Vice Chairman of the PDF Association: "For developers, the PDF Association Technical Conference is a great way to learn in a peer-to-peer environment; asking questions and bringing home lots of actionable ideas."
Seattle, WA (PRWEB) April 11, 2013
Keynote Address by Bob Wulff, Senior Vice President of Adobe Systems
For developers and technical product managers, a PDF Association Technical Conference offers an intensive two days of deep technical education in PDF technology. Adobe Systems Vice President of Engineering Bob Wulff, leader of the engineering teams that created Adobe Acrobat 1.0 through 9.0, will deliver the keynote address recalling the early days of Adobe Acrobat.
Participants at the PDF Association's Technical Conference will benefit from 21 highly interactive sessions in two tracks covering a wide range of issues. From PDF on mobile devices to 3D PDF, PDF creation, repurposing, XMP, PDF/A, PDF/UA (the new accessibility standard), and more.
Conference participants come to attend education sessions conducted by top industry experts, to be inspired about what they could do with PDF now and in the future, and to build their networks.
"2013 marks 20 years since PDF was first released. In that time it's become the world's chosen electronic document format," said Duff Johnson, Vice Chairman of the PDF Association. "Even so, many developers know very little about the power and flexibility of the format they use everyday," he said. "For developers, the PDF Association Technical Conference is a great way to learn in a peer-to-peer environment; asking questions and bringing home lots of actionable ideas."
Beginning in 2006 with the PDF/A Competence Center, the PDF Association exists to provide software vendors with information and resources on the various International Standards for PDF to help them make the most of their investment in PDF technology.
More information about the PDF Association Technical Conference North America 2013: http://www.pdfa.org/event/technical-conference-north-america-2013/
About the PDF Association
First established as the PDF/A Competence Center in 2006, today, the PDF Association is an international organization promoting awareness and adoption of open standards in digital document applications using PDF technology.
The association facilitates education, networking and communication, and the sharing of expertise and experience with interested parties worldwide. The current membership includes over 100 enterprises and numerous individual subject-matter experts from more than 20 countries.
The management board includes industry leaders from Actino Software GmbH, Adobe Systems Inc., callas software GmbH, intarsys consulting GmbH and LuraTech Europe GmbH. The association's chairman is Olaf Drümmer, CEO of callas software GmbH. Duff Johnson, ISO Project Leader for ISO 32000, the PDF Standard, is the association's vice-chairman.