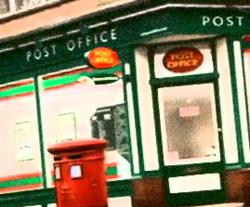 Real competition for our current account business will drive innovation, efficiency and ultimately better products
London (PRWEB UK) 11 April 2013
If you go into your local Post Office in the next few weeks, be prepared for something new. Despite offering a range of competitive financial service products in recent years (like savings accounts, prepaid travel and credit cards) the Post Office has shied away from the most universal of financial products, the current account. Their self imposed exile from the UK current account market, which the Post Office exited with the sale of Girobank in 1990 to Alliance & Leicester (now part of Santander), appears to be over with the announcement that they are to launch a range of current account products in the next few weeks.
The accounts will initially be offered via a small number of branches, but with plans for a quick roll out to their full branch network (over 11,000 strong) and a great pedigree in the space, Girobank was 6th largest provider of current accounts prior to its sale, it seems likely that the Post Office could present a serious threat to the 'Big 5' banks.
Of course, whether the Post Office will be able to convert general public animosity to the established banking order is debatable. Despite public affinity with the Post Office brand they are unlikely to be the only big brand entering the current account market this year, as new rules making it easier for consumer to switch bank account provider take effect. Virgin Money and Tesco Bank are known to be working on current account products, M&S have already entered the market and others are likely to follow suit.
A compareandsave.com spokesperson commented:
"We're not surprised the Post Office has decided to offer current accounts. Given the finance products they already offer it's the logical step and it's great news for the UK consumer. Real competition for our current account business will drive innovation, efficiency and ultimately better products.
Now it's up the UK public to compare current accounts and getting switching to force the improvements we all want."
_______
compareandsave.com is one of the UK's leading personal finance comparison websites. Based in Colchester, Essex, compareandsave.com has been helping UK consumers get a better deal on credit cards, saving, loans and more for over five years.