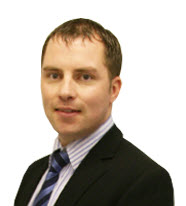 "As a result of the success of the new apartments, we have now been instructed on three more developments, an exciting time for the company."
Manchester, UK (PRWEB UK) 16 April 2013
The director of Philip James, on Deansgate, Rob Cuffe, who managed the sale of the apartments, said: "This latest news is testament to the in place at Philip James and shows that we're committed to going that extra mile.
"As a result of the success of the new apartments, we have now been instructed on three more developments, an exciting time for the company."
In the last 12 months, Philip James has sold £100m worth of property and the team has visited clients in China (Beijing, Hong Kong and Shanghai) to reach out to a global audience. As a result of the firm's growth, Philip James is currently planning more trips abroad to sell further developments to overseas investors, creating a positive impact on the overseas property market.
Discussing their success to date, Rob Cuffe said: "We've just celebrated our fifth year in central Manchester and our sales team is going from strength to strength.
"From private owners to professional landlords and pension funds, we're selling successfully across the board as this exciting city centre market matures."
One of Greater Manchester's largest independent chains of estate agents, Philip James' 55-strong team includes some of the industry's most experienced and respected professionals, including top performing sales directors, accountants, financial advisers, investment buyers and management experts.
And, as a whole, the company spends more than £100,000 a year on the latest technology, advertising its clients' properties across a wide range of social media and creating a presence on leading property websites Rightmove, Zoopla and Google.
CEO of Philip James, Philip Nolan said: "Our sales success is down to the quality and experience of all our staff, from our director through to our receptionists. "We insist on in-depth local knowledge, successful sales records and high-end face-to-face customer relations. "Our experience is vital in making sure every single sales process runs smoothly from initial instruction to final completion."
For more information, call Rob Cuffe on 0161 828 8200 or visit http://www.philipjames.co.uk.