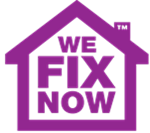 a 92 year old man from Raymond Road, Northern Moor was the first victim
(PRWEB UK) 15 April 2013
It was revealed in Mancunian Matters that a 92 year old man from Raymond Road, Northern Moor was the first victim, when he answered the door to two supposed plumbers. The two men, who were described as being white, of average build and in their mid-twenties claimed they had been working on a nearby house and needed to check the elderly man's water. Upon their departure the man realised money had been stolen from his bedroom cabinet. A similar incident took place at a property in Shaw Street, Greenfield.
Police believe there may be other related incidents in the area and have advised the public to make friends, relatives and neighbours aware of the scam.
Providing East Ham plumbers, We Fix Now also operates throughout the capital. Priding themselves on offering fully trained and reliable workers, naturally the team were concerned to hear the latest news. A representative explains the importance of selecting the right tradesmen.
"Those who live alone should be particularly aware of these recent events. It couldn't be more important to only ever approach qualified and dependable plumbers, gas workers or electricians. Always contact a licensed worker, rather than letting a passer-by carry out work on your home. If in doubt, ask for ID or do not let them into your home."
We Fix Now is a London-based company providing emergency plumbers and electricians throughout the M25 and surrounding counties. Renowned for their fast and effective service, the firm also specialise in unblocking drains, fixing central heating and boilers and sorting problems with gas. With a strong focus on customer service, We Fix Now prides itself on providing fully qualified and experienced engineers day and night, every day of the year.