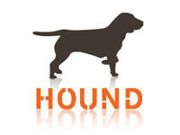 Hound.com found over 32,600 accounting jobs, with required experience ranging from entry-level to those with managerial experience.
Pasadena, CA (PRWEB) April 12, 2013
Pasadena, CA – The accounting sector continued to be a bright spot in U.S. employment, adding 11,000 jobs in March, according to the Bureau of Labor Statistics. The jobs report reflected current hiring trends in accounting and bookkeeping on Hound.com.
The job market continued to improve in March, according to the latest Bureau of Labor Statistics report. While the numbers were lower than anticipated, it signaled that employers were continuing to add jobs at a modest pace. Total nonfarm payroll employment increased by 88,000 last month, with the 51,000 jobs in professional and business services being responsible for the bulk of the new jobs. Within the professional and business services sector, hiring in accounting and bookkeeping continued to be robust as many accounting firms fortified their existing staff in preparation for the busyness of the current tax season. The accounting and bookkeeping sector added 11,000 jobs in March.
BLS data was reflected in hiring trends on Hound.com, a top job search website. The site listed over 32,600 accounting jobs, with the required experience ranging from entry-level junior accountants to those with managerial experience.
Many of the accounting and bookkeeping openings were for temporary or contract positions, as employers anticipated the need for additional staff to handle the increased workload during tax season, but remained cautious about hiring for the long-term. From an employer stand-point, the benefits of hiring employees on a contract basis are clear. Employers are able to hire enough workers to meet what might be only a temporary increase in work, without the extra burden of providing the benefits of a full-time employee.
On the other side, job seekers will eschew temporary or contract positions in their job search, forgetting that those positions can often be the vehicle for long-term employment. If an employer determines down the line that there is enough work to create a permanent position, management will often look first at their existing staff. Contract or temporary employees who have proven their value, so to speak, will find themselves optimally positioned to make the case for why they should be hired for a permanent position.
"When an employee is hired on a temporary or contract basis, they should view this as their opportunity to prove their value to their employer," said Harrison Barnes, CEO of Hound.com. "It's your chance to get your foot in the door and show your company why they should hire you as a permanent employee. Think of it as an extended interview. Many people are so focused on getting a permanent position that they overlook the incredible potential of a temporary or contract opening."
About Hound
Hound.com is a job search site based in Pasadena, CA. It is a part of the Employment Research Institute and owned by A. Harrison Barnes.