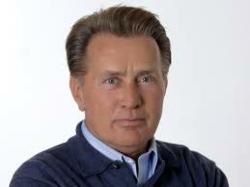 High speed rail is giving people employment opportunities far from home while reducing commute time and transportation costs.
Hollywood, CA (PRWEB) April 11, 2013
The producers of Breakthroughs with Martin Sheen are pleased to announce a June debut for a new report exploring new trends in public transit.
Breakthroughs Martin Sheen is an independently produced television series airing in markets around the country on public television. The program is hosted by the legendary Martin Sheen, who is celebrating his second half-century in American entertainment in 2013. Mr. Sheen has developed a reputation as one of Hollywood's most respected actors during a career that includes more than 60 film appearances.
This summer, Martin Sheen Breakthroughs will debut a report showcasing some of the concepts for high speed rail and other transit systems that may revolutionize the way we live and work. By creating regional rail systems that can give people a way to commute greater distances, it gives them more options for jobs farther and farther from home without the burden of added transportation costs. Martin Sheen PBS will be talking to engineers and community planners about how rail systems can bring large regions together and enhance workforce participation.
The producers of Breakthroughs Martin Sheen will distribute the new report in June. Check local listings for air times on public television and PBS affiliates in individual markets. For more information the producers can be contacted via the official website for the show at breakthroughsptv.com.