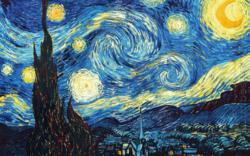 (PRWEB) April 11, 2013
Recently, Artisoo, a leading supplier of oil paintings, has announced its Chinese painting promotion, up to 70% off, to show appreciation to customers. The sale extends savings on all their Chinese paintings.
"We are excited to launch the promotion, and we are now offering great savings, 35-65% discounts, on all our products." says Vincent Zhou, CEO of the company. "Each painting available at Artisoo.com is a masterpiece worth collecting. Each painting from Artisoo.com is a piece of artwork, and meticulously painted by the talented artists."
Chinese paintings are getting more and more popular in the world for their cultural richness and uniqueness, and they make the best decorations for a home, as well as a unique addition to a personal art collection.
As a leader in the industry, Artisoo is offering a huge selection of original hand-painted Chinese paintings, including landscape paintings, birds&flower paintings, figure paintings, horse paintings, calligraphy paintings and scroll paintings. The company is famous for its huge selection of original hand-painted Chinese paintings. Now, they are available at discounted prices. For example, one of the original hand-painted Chinese paintings (item code: CNAG221425) was previously priced at $1299, and it is listed at $399.
Jackson, a customer from Holland, said, "I bought my Chinese landscape painting from Artisoo last week. The service staff is patient with my questions, and I received the shipment on time. It is really beautiful. I will upload some photos on Facebook soon. Thank you!"
About Artisoo.com
Founded in 2009, Artisoo.com is a leading supplier of oil paintings and Chinese paintings. The company has achieved success due to its striving for excellence in all aspects. They handle both interior painting and exterior painting for customers with the utmost attention to detail and dedication to quality.
For more details, please view: http://www.artisoo.com/