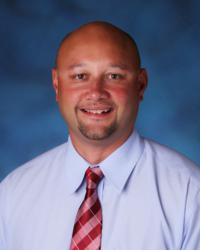 Tampa, Florida (PRWEB) April 13, 2013
Brandon Elam, who currently serves as assistant principal at Carrollwood Day School Middle School, has been appointed principal of that division, effective July 1, 2013. This is a bittersweet milestone for Mrs. Trudi Buscemi, who will step down from principal of the middle school and continue to be principal of the elementary school.
Adding a separate principal for the middle school is an important step in the long-range growth plan for CDS. In Ryan Kelly's, Head of School-Elect, announcement to the Board of Trustees, he told the board, "I have had numerous meetings with Brandon Elam and find him to be a man of character, vision, and sound leadership. Further, Brandon understands the CDS culture quite well and is someone that I see being an integral part of my senior leadership team."
"I want to thank Mr. Kelly for this opportunity," Elam said. "There are phenomenal things taking place here at CDS. I am looking forward to being part of what is still yet to come as we continue to build the best school in Tampa Bay."
Brandon Elam graduated cum laude with a BS in Biology from Union College where he continued on to earn his masters in Principalship and a Rank 1 degree in Educational Leadership. In addition to being an experienced biology and physical science teacher, Mr. Elam is proud to have also impacted students through his high school coaching career. A former basketball player for NCAA Division 1 Charleston Southern University, Mr. Elam transitioned into coaching and was recognized twice as Southeastern Kentucky Conference Coach of the Year. In addition to being a high school head coach, he ran the "Brandon Elam Future Panthers Camp" for nine years.
*****
Carrollwood Day School serves students from 2-years-old through high school from Hillsborough, Pasco and Pinellas counties. Carrollwood Day School stands out as a leader in its mission to educate the whole child and is recognized nationally for its academic excellence and its innovative school-wide emphasis on character development. CDS was the first school on the west coast of Florida authorized by the prestigious International Baccalaureate Organization to offer the Primary Years Programme for students through grade 5, the IB Middle Years Programme that is implemented in grades 6 – 10 and the IB Diploma Programme for students in grades 11 and 12.
Carrollwood Day School is a non-sectarian, co-educational, independent day school accredited by the Florida Council of Independent Schools (FCIS), Florida Kindergarten Council (FKC), International Baccalaureate Organization (IBO), National Association of Independent Schools (NAIS), and National Association for the Education of Young Children (NAEYC). CDS admits qualified students of any race, color, and national or ethnic origin and is non-discriminatory in all policies and school administered programs.