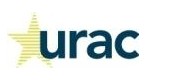 Washington, DC (PRWEB) April 11, 2013
URAC, an independent accreditation organization advancing quality and value throughout health care, has announced a call for public comment on its new Accountable Care Accreditation Standards and Measures. URAC's new program is a roadmap for health providers to achieve clinical integration and accountable care. By earning URAC accreditation, providers demonstrate they are delivering improved patient care and reducing costs. Public comments are due no later than May 17, 2013.
The Affordable Care Act, the Federal government, insurers, employers, and consumers are all demanding greater quality and value for every health care dollar spent. This groundswell is driving sweeping changes in how health care is organized, integrated, coordinated, incentivized, and reimbursed. This has been a strong catalyst for the rise of medical homes, accountable care organizations, and value-based purchasing, as well as several related federal, state, and private insurer demonstration programs. Participants in these programs gain recognition for their commitment to care excellence, as well as eligibility for financial rewards offered by payors.
An advisory committee of industry experts designed the Accountable Care Accreditation for organizations prepared to assume greater risk and manage their patient populations, which requires a more technologically and programmatically robust organization. In addition to the standards, URAC is proposing to include measures with the Accountable Care Accreditation that align with Medicare's Shared Savings Program. Organizations achieving this accreditation are better prepared to assume the role of an Accountable Care Organization (ACO).
URAC's accreditation standards and measures for Accountable Care provide guidance and recognition for provider organizations committed to delivering access to high quality, cost effective care to consumers. URAC's accreditation programs provide a flexible, educational approach for provider organizations as they move along the continuum from coordinated to integrated care. This accreditation can help prepare a provider organization to participate and prosper under new performance-based reimbursement programs and will aid an organization in demonstrating its ability to manage its patient populations.
URAC's Roadmap includes two major components:

Building a Clinically Integrated Network—URAC's Clinical Integration Accreditation, expected to be released later this year, provides standards for the basic organizational and operational components of a clinically integrated network; and
Accountable Care Accreditation—Building on URAC's Clinical Integration Accreditation program, these proposed standards reflect advanced organizational and operational capabilities in the areas of risk contracting, consumer centeredness, and quality management.
Public comments are due no later than May 17, 2013. For more information, please contact URAC's Senior Director of Standards Development Donna Merrick at 202.216.9010 or dmerrick(at)urac(dot)org.
About URAC
URAC, an independent, nonprofit organization, promotes health care quality through its accreditation, education and measurement programs. URAC offers a wide range of quality benchmarking programs and services that keep pace with the rapid changes in the health care system and provides a symbol of excellence for organizations to validate their commitment to quality and accountability. Through its broad-based governance structure and an inclusive standards development process, URAC ensures that all stakeholders are represented in establishing meaningful quality measures for the entire health care industry.
As a leading national accrediting organization, URAC accreditation programs span the health care spectrum. URAC is recognized by State and Federal regulatory agencies for these programs. Most notably, the Administration has recognized URAC as an approved accreditor for health plans participating on health insurance exchanges. For more information, call (202) 326-3943, or visit http://www.urac.org.