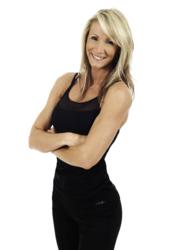 Elizabethtown, KY (PRWEB) April 11, 2013
Only one day remains in the voting for the winner of the 2013 New Year's Transformation Challenge Presented by Fit Yummy Mummy, says company owner and fat loss for moms expert Holly Rigsby. Polls will be open all day for voters to pick from among nine Finalists.
The New Year's Transformation Challenge, one of several such fat loss challenges offered to busy moms through Fit Yummy Mummy each year, began a little over 12 weeks ago.
"Fit Yummy Mummy has had a lot of success helping moms lose weight through these short-term fat loss challenges," says Holly Rigsby, owner and founder of the company. "While there is indeed a competitive spirit, these challenges are supportive and fun for all involved."
Each Transformation Challenge offered by Fit Yummy Mummy makes use of a unique theme. This year, the company decided to get 2013 off to a healthy start by launching its first Transformation Challenge of the year to coincide with the start of the New Year.
"Every year new moms across the country resolve to take up more postpartum workouts and pay more attention to their diets, all in an effort to get their pre-baby body back," Rigsby explains. "At FYM, we wanted to really help them stick to that resolution."
For just 12 short weeks, women in the United States and abroad joined the 2013 New Year's Transformation Challenge hoping to banish their baby belly and get back into shape through FYM's uniquely specialized postnatal exercise programs.
After collecting essays from many of the women who participated in the contest, Rigsby has narrowed down the challengers to 9 Finalists who have made the most impressive body transformations.
Today is the last day voters can go online and vote for the winner of the 2013 New Year's Transformation Challenge. Voters will have to decide amongst 9 women who achieved impressive fat loss results.
Allie, of North Carolina, lost 5 pounds and 3 combined inches off of her belly and hips. Christy, a mother of 2 from Tennessee, lost 15.5 pounds, while Emily, a 28 year old mother of 3 from Pennsylvania, lost nearly 10 pounds.
Also among the finalists are Elen of Estonia, who transformed her life by burning 2 inches off of her stomach. Gena from Missouri lost 16.5 pounds, while Kate D. followed FYM's Trouble Spot Solution product to burn roughly 11 pounds.
Rounding out the list of finalists are Kate P., who burned 13 pounds; Michelle I. of Canada, who lost 13 pounds; and Sara M. from Ontario, who lost 8 pounds.
"These women, who all participate in Club FYM, Fit Yummy Mummy's incredible online support community for moms trying to lose weight, have put the work into making their dreams a reality," says Holly Rigsby. "To me, they're all winners."
Today is the last day to vote for the winner of Fit Yummy Mummy's 2013 New Year's Transformation Challenge. For more information, visit: http://www.clubfym.com/public/2013-NYTC-12-Week-Challenge-VOTE.cfm
About Holly Rigsby: Holly Rigsby is the Co-Owner of Fit Yummy Mummy. She offers her clients a variety of training products to help them burn fat and writes a fitness blog for FYM.
Fit Yummy Mummy is part of the Fitness Consulting Group family of companies. FYM releases fitness products for moms looking to burn fat and get in shape. It also offers workout tips through its blog.
For more information on Fit Yummy Mummy, visit: http://getfitandyummy.com.