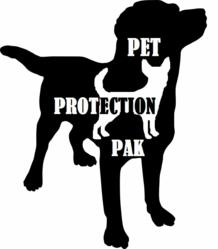 Hanover, Pennsylvania (PRWEB) April 16, 2013
Pet Protection Pak continues to take great steps in offering an affordable and easily accessible dog liability insurance policy for dogs across the United States including those deemed dangerous by local government authorities. The unique insurance program now offers instant quote access via an online portal. Dog owners can complete an online application for an instant quote at https://www.insurehelp.com/customer/P0029.asp.
The mission of the program is to allow more dog owners an opportunity to keep their beloved pets after they have been deemed dangerous or if a homeowners association or landlord requires the insurance for tenants to remain in their homes. By providing this quoting service through an online portal, Pet Protection Pak believes they will be able to reach more dog owners 24 hours a day providing faster turn around and better customer service.
Pet Protection Pak is located in Hanover, Pennsylvania and is a DBA of Personal Care & Assisted Living Insurance Center, LLC (PCALIC, LLC). PCALIC, LLC found a need for dog liability insurance while serving its target market, assisted living facilities and adult family homes. Facility owners across the country are finding that animals, including dogs are a great form of therapy for the residents and are even allowing some residents to keep their dogs at the facility.
For a complete list of states where the program is offered, please call 800-673-2558 extension 114.