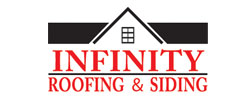 While there are many excellent roofing companies to choose from, there are also just as many bad roofing companies to choose from, companies who will try to take advantage of a storm situation
Omaha, NE (PRWEB) April 12, 2013
Top 10 Tips Not to Get Your Roof 'Ripped Off' - It's important to be cautious when hiring a contractor after a severe storm event. Unethical roofing contractors, aka storm chasers, use high pressure sales tactics or advertise their services with no intention of following through. With many of these using abrasive and shady tactics, oftentimes they will demand payment up front and rarely get the job done. Take time to understand who you're dealing with and get the job done right the first time.
Tuesday nights' hail storm was so severe in areas that shingles were torn in half and many buildings and homes were dented and damaged. With severe rain and snow in the forecast to continue, many of these damaged surfaces will continue to deteriorate causing interior damage to the property. It is imperative that these areas be repaired immediately, but who do you trust with such a daunting task of ensuring you and your family's most important asset – the roof over your head?
Hail, rain, snow and wind are a tumultuous mix especially when combined over a 2 day period as forecasted in the Omaha area. Hail can create dents, cracks and even holes in the outer most surfaces of the roof including shingles, slate, tile and shakes. Once this surface is penetrated, other natural elements like sun, wind and water can work its way to the roof deck and rot the infrastructure including walls, ceilings, insulation and electrical systems causing bigger problems in the interior of the home.
Living under a secure roof is not a luxury; it is a necessity especially with further storms to come. Roof inspections are the best way to calculate damage and are the primary source of initializing a claim. These inspections can lead to accurate quoting on projects and smooth communication with the insurance provider. Mike Cannon, General Manager of Infinity Roofing expresses the importance of hiring local – 'While there are many excellent roofing companies to choose from, there are also just as many bad roofing companies to choose from, companies who will try to take advantage of a storm situation. We are the 6th largest re-roofing/ insurance restoration firm in the country and ranked 32nd general roofing contractor in the country. Our accolades, credentials and national certifications speak to our professionalism and experience. We are not only salespeople; we are educators and allies for property owners during their roofing project. It is equally as important to us as it is for the property owner – residential or business.'
Infinity Roofing has created a checklist of the top 10 things to ensure a successful relationship with your roofing contractor including checking for accurate insurance paperwork, years of experience in the area, credit references and more. For more information on Infinity Roofing, visit http://www.infinityroofer.com.
About Infinity Roofing: Infinity Roofing has over 100 years combined experience in all aspects of the roofing industry. Large or small, residential or commercial, they are absolutely committed to quality, integrity, and customer satisfaction. Infinity Roofing has built the company and reputation as experts in the industry with years of high quality repair, replacement, and maintenance. With years of local service in Omaha, Infinity Roofing can commit to timely and professional free home or business inspections even during emergencies and severe weather. Infinity Roofing is a founding member of the United Association of Storm Restoration Contractors (UASRC). The UASRC was formed in part to give property owners the information they need to make an informed decision in regards to their storm related repairs. UASRC also serves as a resource for property owners and contractors that have fallen victim to disreputable contractors, and insurance claim related issues.