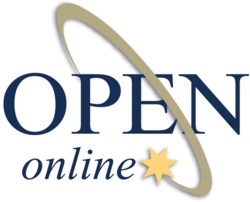 Our goal is to provide useful action-items to assist [compliance] teams with best-practices
Columbus, OH (PRWEB) April 12, 2013
OPENonline, a leading provider of employment background screening services, will host a complimentary webinar for HR professionals regarding the use of criminal records in the hiring process. The webinar, "Does Ban the Box Mean Ban the Background Check?" will take place on April 25 at 2:00 p.m. and will be led Karen Kontras, Certified Safe Hiring Specialist and Compliance and Quality Assurance Administrator at OPENonline.
The webinar is part of OPENonline's Continued Compliance Education series and serves as a follow up to their successful White Paper, "Protecting your Rights or Disguising your Past? How the once unknown Ban the Box movement has sparked a nationwide debate."
The Ban the Box movement works to remove the question, "Have you ever been convicted of a crime?" from initial job applications, deferring such inquiries until later in the hiring process when the information can be fairly weighed in light of an applicant's qualifications. Opponents of the movement argue that banning the box as a blanket rule limits an employer's ability to screen out potentially dangerous or unqualified workers at an early stage of the hiring process.
"Compliance teams are faced with numerous challenges when it comes to assessing the risk of negligent hiring and disparate-impact claims, especially with the ever-changing rules and regulations in our industry," said Heather Browning, Executive Vice President of OPENonline. "Our goal is to provide useful action-items to assist these teams with best-practices."
The webinar – approved for 1 (General) re-certification credit hour toward PHR, SPHR and GPHR re-certification through the HR Certification Institute – is the second in OPENonline's Continued Compliance Education series.
Click here to register for the webinar.
About OPENonline
Accredited by the NAPBS® Background Screening Credentialing Council, OPENonline is a leading provider of background screening and investigative solutions. OPENonline offers a broad range of employment screening, drug screening and employment eligibility verification services, including SelectHire®, a one stop solution for employment screening. The company is dedicated to helping customers save time and money by providing background information that is current, accurate and compliant with exceptional customer service. Each of OPENonline's Safe Hiring Background Specialists are U.S. –based, FCRA certified and compliant with state and federal laws. For more information, visit OPENonline.com or call 1-888-381-5656.