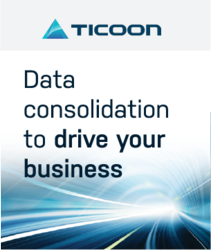 We are excited to work with other service providers like Ticoon to provide this level of integration to our clients and to deliver a solution they have been looking for.
Toronto, Ontario (PRWEB) April 12, 2013
Ticoon's Advisor Desktop is now integrated with ACE, a Neocog Technologies sales tool used extensively in the Credit Union market. Credit Union advisors can leverage the combined Ticoon Advisor Desktop and Neocog's Ace solution to mine for new sales opportunities and execute marketing programs.
The solution, currently adopted by Credential Financial Inc. and used by a number of their partners, offers productivity improvements by providing a system that can identify planning opportunities, recommend solutions and integrate data from other sources such as Credential's back office system, insurance carriers, and Credential Securities account opening system.
"One of the key goals in designing our CRM system ACE was to make it an integrator of other solutions. This came about because of concerns that we heard from our clients that their staff had to open so many separate applications from the various service providers which was sometimes confusing and certainly inefficient," says Chris Palmer, Neocog Technologies Inc. President & CEO. "In an effort to streamline processes and create efficiency we designed ACE to be the hub where these separate applications could seamlessly connect to and operate within the CRM. We are excited to work with other service providers like Ticoon to provide this level of integration to our clients and to deliver a solution they have been looking for."
About Neocog Technologies Inc.
Neocog Technologies delivers solutions designed to empower the entire organization. Neocog's Member1st suite of solutions ACE, Cognito and IntelliLender empower staff by giving them a robust 360 degree view of their members, the ability to process and decision loans quickly and efficiently and gives management easy access to vital information for strategic decision making. Neocog Technologies provides its sales and service solutions to many of Canada's leading credit unions, including Meridian Credit Union and Libro Financial Group in Ontario, Conexus and Affinity credit unions in Saskatchewan, Servus Credit Union in Alberta and Westminster Savings and Interior Savings Credit Unions in British Columbia.
About Ticoon Technology Inc.
The Ticoon Wealth Management Solution is a cloud-based platform that enables financial advisors, investment firms, insurance companies, banks and credit unions to create a consolidated view of their client across multiple businesses and product lines.
Ticoon combines data consolidation, Advisor Desktops and Consumer Portals, business intelligence tools, customized business processing and third party application integration to maximize the revenue potential of your client relationships. Ticoon has been delivering financial and insurance technology solutions to the Canadian marketplace for almost 20 years.
For more information on Ticoon's Wealth Management Solution visit our website ticoon.com or contact us info(at)ticoon(dot)com.
About Credential Financial Inc.
Credential Financial is a national wealth management firm, with over 20 years of experience in the Canadian financial services industry, offering a full suite of products and services to over 225 organizations and more than 1,300 advisors. Credential and its member companies (Credential Asset Management, Credential Securities, Credential Direct, and Credential Insurance Services) provide MFDA and IIROC dealer services, online brokerage, and insurance solutions to credit unions and independent financial institutions across Canada.
For more information, visit http://www.credential.com.