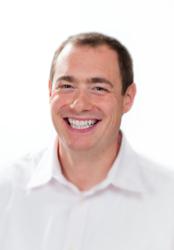 This is an important partnership, and we couldn't be more excited to be working more closely with BRIDGES and Public Allies Cincinnati
CINCINNATI, Ohio (PRWEB) April 11, 2013
The Strive Partnership and BRIDGES for a Just Community announced a new pilot project with Public Allies Cincinnati, a program of BRIDGES, designed to help improve educational outcomes in the urban core of Greater Cincinnati. Public Allies identifies diverse and passionate emerging leaders who support community projects in partnership with local nonprofit organizations. This fall, up to 50 percent of the Allies will be placed with partner organizations that focus on providing academic and family support for students in Cincinnati, Covington, and Newport.
Together, The Strive Partnership, BRIDGES, and Public Allies Cincinnati, will invite the incoming Public Allies class and partner organizations to participate in this collaborative pilot initiative. This unique partnership will further advance BRIDGES' focus on educational equity and human relations, and The Strive Partnership's goal of improving outcomes for children and students from birth through a meaningful career.
"This is an important partnership, and we couldn't be more excited to be working more closely with BRIDGES and Public Allies Cincinnati," said Greg Landsman, Executive Director of The Strive Partnership, "Our work is all about aligning existing resources around what works for children, cradle to career, and Public Allies – and the wonderful leaders who are part of this program each year – is nothing short of a very significant asset in our community that together we will leverage for greater impact and change."
The Strive Partnership rallies its effort around eight critical indicators of success: kindergarten readiness, 4th grade reading proficiency, 8th grade math proficiency, high school graduation rates and ACT scores, and postsecondary enrollment, retention and completion. It is also focused on non-academic measures that are critical to student success. Members of Public Allies will be placed in partner organizations that are working toward one or more of the shared goals and outcomes of The Strive Partnership, including those non-academic measures such as housing, access to healthy foods, and other support services. The work of BRIDGES and Public Allies Cincinnati advances equity and champions inclusion that strengthens the educational environment for students.
"When young people feel supported and welcomed in their schools and community, the results are greater educational achievement," said Lynnette M. Heard, President and CEO of BRIDGES. "As an outcome of this partnership, students, parents, educators and other key stakeholders will feel more connected, capable and contributing in creating respectful and inclusive school environments."
###
Founded in 2006, The Strive Partnership unites leaders from various sectors to improve student outcomes in the urban core of Greater Cincinnati. The partnership accomplishes its work through collaborative action. The Strive Partnership is a subsidiary of KnowledgeWorks.
KnowledgeWorks is a social enterprise that seeks to prepare students for college and careers in the United States by incubating innovative schools, influencing education policy and engaging in education research and development. The KnowledgeWorks portfolio includes New Tech Network, EDWorks and Strive.