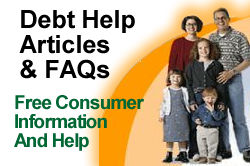 Learn which bad credit option for a credit card fits ones personal requirements best and don't be left out of today's electronically processed consumer transactions.
Pittsfield, MA (PRWEB) April 17, 2013
Attaining Credit Cards With Bad Credit stands as a challenge faced by many people, yet those with poor credit actually still have four options for getting a card and being able to participate in online and electronic consumer transations regardless of how bad their credit might be as explained in this new Financial Firebird article.
Credit Cards provide conveniences that in today's online society move into a position of necessity. For people with bad credit this creates even more problems as standard unsecured credit cards remain available only for those with better credit. Financial Firebird's new Bad Credit Credit Cards article starts by helping people understand the definition of bad credit and preceeds to outline in detail four card options available for people with bad credit or no credit at all.
The article begins with an important discussion to define bad credit. Sometimes people feel if they paid a bill 10 days late a few times their personal credit score must lie at levels so low they might be turned down for even a lump of coal, but it takes more negative activity than people may realize to develop truly bad credit.
Certainly a great number of consumers will probably read the page with legitimate bad credit. For the bulk of these people a secured credit card stands as an excellent choice as they represent the only option which helps a person to rebuild their credit with responsible usage.
The website goes on to examine three more ways for people with bad credit to attain a VISA(r) or MasterCard(r). These include debit cards or check cards, which have become very popular, unsecured credit cards specifically for those with poor credit and prepaid credit cards. The pros and cons of each type of card fills its own page at the site.
People with very bad credit who need a credit card should not fret about the inability to attain a credit card. Even with the worst bad credit or no credit people will find they qualify for all four of these solutions most of the time. Read the page, see what fits personal requirements best and don't be left out of today's electronically processed consumer transactions.
About Bankruptcy Alternatives-Debtor's Options:
Credit Cards For People With Bad Credit stands as a part of the Bankruptcy Alternatives - Debtor's Options family of financial information including free debt help and tools web pages started in 1996 and currently offered by the Financial Firebird Corporation with a goal of providing consumers with free unbiased help from a former debt workout and bankruptcy lawyer in choosing the right path to a brighter economic future. Find the pages at debtworkout.com online.