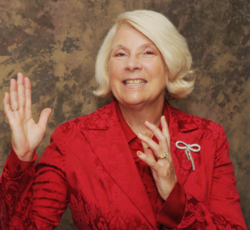 Create your ideal job by starting a business.
Daytona Beach, Florida (PRWEB) April 12, 2013
Dr. Elizabeth Kruger's blog has helped college graduates start their own business. Her tip sheet coaches reluctant entrepreneurs to create action plans to spark their profits.
Dr. Kruger coached thousands of her students to spark easy profits. Each student solved a need in their community. For example, students braided hair, produced rap music, or catered soul food. Others repaired computers, provided transportation, or led exercise classes.
She advises recent college graduates to quit wasting time by searching for a job. According to Annalyn Krutz, CNNMoney, April 10, 2013, "For every job opening, there are three unemployed Americans."
The Labor Department reports discouraging data. Last year college graduates between the ages of 21 to 24 averaged an 8.8% unemployment rate. When part-timers are included, 18.3% suffered from "underemployment." Keith Hall, a former Bureau of Labor Statistics Commissioner, remarks, "We're seeing a great deal of underemployed youth and great disengagement."
The Labor Department also reports that recent college grads who work full-time are earning less. After adjusting for inflation, they make about $3,200 less per year than in 2000. On average, their hourly wage shrank by $1.54.
According to Andrew Sum, an economist at Northeastern University, 52% of recent graduates have jobs that do not require a college degree. This compares to 40% in 2000. According to Annalyn Kurtz, many recent graduates "question whether college was worth it."
According to the Labor Department, the workforce participation rate is at a 34-year low. In March almost a half million people quit searching for work. Discouraged after a lengthy search, many have lost their unemployment benefits. According to Newsmax, April 5, 2013, "Falling participation, especially among young Americans, is troubling."
Instead of searching for a job, recent college graduates can create their ideal job by starting a business. Their college education taught them valuable skills. They can use these skills to solve problems in their community.
Majors in every field can spark profits by solving problems for others. For example, Accounting majors can complete tax forms, Spanish majors can tutor Hispanics, and Music majors can entertain in restaurants. In addition, Computer majors can repair equipment. English majors can ghost-write autobiographies, and Sociology majors can counsel disabled veterans.
The first step in starting a business is to solve a problem for a neighbor. The neighbor will refer others who have a similar problem. The business will grow by referrals from satisfied customers. Recent graduates can follow this golden vein to spark their profits.
Dr. Kruger's first tip is to specialize in solving one problem for a certain type of customers. The more a person specializes, the higher the profits. Do not try to be all things to all people. Remember, "a jack of all trades is the master of none."
Other tips are posted on Dr. Kruger's blog, strategicpower.biz Her tip sheet includes excerpts from Dr. Kruger's upcoming book, "Aesop's Rules: Profit from Timeless Marketing Wisdom." The wisdom in Aesop's fables resonates over the ages. Dr. Kruger coaches how timeless marketing wisdom can spark the profits of a small business.
Recently Business Expert Press published "Top Market Strategy: Applying the 80/20 Rule." Graduate marketing classes around the world are adopting her book to supplement their textbooks. Barry Silverstein, ForeWord Reviews, praises her college supplement as a "profit-generating tool."
In summary, Dr. Elizabeth Kruger's advises recent college graduates to quit looking for a job and create their ideal job as an entrepreneur. Her tip sheet led thousands of her students to spark profits by starting a small business. Her blog posts tips for sparking profits in a small business. Reluctant entrepreneurs eagerly await Aesop's Rules: Profit from Timeless Marketing Wisdom."
Strategic Power has an A+ rating with the Better Business Bureau. Dr. Kruger's coaching, writing, and speaking are sparking profits around the world. She will gladly customize guest blogs, speeches, and articles for specific purposes. Dr. Kruger has been a guest on 11 syndicated radio shows. Please contact Dr. Kruger directly for media interviews, speeches, and articles.