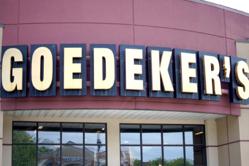 We take every rating and review we receive seriously...
Ballwin, MO (PRWEB) April 12, 2013
As a result of ongoing customer satisfaction efforts, Goedeker's Bizrate fulfillment survey rating for overall satisfaction rises to 8.3 out of 10 for the month of March.
In fact, Goedeker's BizRate rating has been trending up ever since the company started an active customer satisfaction program in January.
Monthly averages of fulfillment survey overall customer satisfaction:
December 2012 – 7.45
January 2013 – 7.54
February 2013 – 8.14
March 2013 – 8.48
"We take every rating and review we receive seriously," says Steve Goedeker, CEO of Goedeker's. "The ratings and customer comments are read every day and we use them to improve our business. Now, we are seeing fruit from those efforts. I am pleased our rating has gone up, but I am more pleased because we are satisfying our customers better than ever."
Explore Goedeker's complete BizRate ratings at http://www.bizrate.com/ratings_guide/merchant_detail__mid--196228.html.
About Goedeker's
Founded in 1951, in a St. Louis basement, Goedeker's has grown into a national online retailer. Goedeker's is proud to sell major appliances, mattresses, furniture, plumbing supplies. To learn more about Goedeker's products and services, visit Goedekers.com.