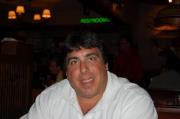 Rent My Vacation Home leads the Timeshare Industry through New Partnerships
Orlando, FL (PRWEB) April 12, 2013
Timeshare units will be advertised on Rent My Vacation Home.com® to help rent vacant and unsold timeshare inventory as vacation rentals. The partnerships mark a new network between Rent My Vacation Home® and the timeshare industry to provide the biggest offering of lodging options for travelers seeking vacation accommodations.
With timeshares Rent My Vacation Home offers the opportunity for resorts to get reservations on vacant inventory. Rent My Vacation Home is an excellent network for the sites to provide another channel online to maximize the reservations for these properties.
Growing a relationship with Rent My Vacation Home.com and the timeshare industry is crucial to provide travelers the most complete network for vacation rentals. The partnerships include the following companies:
Vacation home discount center dot com offers timeshares in Los Angeles, California and has been doing so for over five years. They lead the Los Angeles Area for Timeshare rentals.
Pro vacation home rental dot com offers in Panama Florida thousands of selections of timeshares. Rent a Hawaiian vacation home dot com of Honolulu Hawaii offers timeshares in all of Hawaii.
The rental landscape is changing with timeshares. Many can now not afford to buy vacation homes and settle for timeshares which cost much less to own. The cancellations make this all work as things change and timeshares are rented for less than the original price.
The inventory will be merged into the database of all 115 sites.To find out more please go to http://www.rentmyvacationhome.com