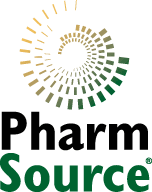 We are tempted to suggest that outsourcing's share of dose manufacturing has probably peaked in the 40-45% range.
Fairfax, VA (PRWEB) April 12, 2013
As part of its respected in-depth tracking of bio/pharmaceutical industry trends, PharmSource Information Services, Inc. (PharmSource) has just released its annual report analyzing NDA approvals for 2012 and approval trends for the 2006-2012 period.
Geared to bio/pharma contract manufacturers, as well as to bio/pharmaceutical company procurement executives making sourcing decisions, this proprietary 10-page analysis gives critical insight into evolving contract manufacturing trends and developments, and provides an in-depth data-driven analysis, giving a "who's who" of contract manufacturing organizations (CMOs) that have received NDA approvals and how they stack up. The report includes data and analysis on several leading indicators including:

Approvals by dosage form, including solid dose, injectable and semisolid/liquid. Data for 2012 is compared against the 2006-2011 trends.
Analysis of the distribution of approvals by sponsor type (small, generic, self-sustaining, global), including data on sponsor types for large molecule vs. small molecule approvals. It includes data on the share of approvals type that were outsourced in 2012 for each sponsor, as well as the 2006-2011 average.
The share of NDA approvals that were outsourced over the period from 2006 to 2012, including a comparison of new molecular entities (NMEs) vs. other NDAs.
Data on the top 19 CMOs that received NDA approvals in 2012, and their comparative approval performance during the 2005-2012 period.
2012 NDA approvals with dose CMOs, including 34 products by sponsor, dosage form, approval type, dose contractors and API contractors.
This report is available by subscription to PharmSource's Strategic Advantage platform, which includes access to all of PharmSource's intelligence briefings and in-depth syndicated reports, as well as to its global database of contract manufacturers. It also is available as a stand-alone report. For more information, contact PharmSource directly at +1-703-383-4903 / info[at]pharmsource[dot]com.
About PharmSource
PharmSource brings together buyers and sellers of contract services for the development of drugs, medical devices and diagnostics. A trusted provider of global market and business intelligence since 1996, PharmSource publishes reports and databases, and conducts surveys and analyses related to industry contract service activities and trends.
PharmSource contact information:
+1-703-383-4903 Phone (USA, eastern time-zone)
info(at)pharmsource(dot)com
http://www.pharmsource.com