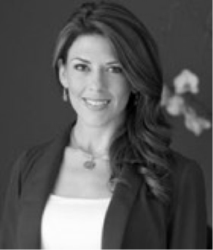 "I do not believe in stagnant design that does not push boundaries. Whether it's dramatic or subtle, it should be special, different, and unique to your project."
Dallas, TX (PRWEB) April 12, 2013
The Haute Design Network welcomes Alana Villanueva of AVID Associates LLC, headquartered in Dallas, TX as its newest member for 2013. Alana Villanueva is known for her superior talents in modern and traditional interior design.
Alana Villanueva's professionalism, years of experience, willingness to meet the needs of clients and flawless finished products transcend trends and set the bar for other interior designers in the field.
About Haute Design Network
Haute Design Network selects interior designers that have demonstrated a high level of accomplishment in their areas of expertise. This exclusive circle of leading interior designers is invited to bring past, current, and future work to readers, providing inspiration and exceptional resources for those seeking experienced luxury interior designers and sophisticated interior design firms.
AVID Associates LLC is featured on Haute Design Network's comprehensive website as a distinguished member alongside other leading interior designers from across the country. Network members have the exclusive opportunity to interact with viewers through the Haute Design Network platform via customized blog posts and design features.
http://www.hautedesignnetwork.com.
About Alana Villanueva of AVID Associates LLC
Alana Villanueva, Allied ASID award winning interior designer – uses her passion for architectural design and development as a medium – translating her clients' vision through the use of detailed CAD drawings, hand sketches, and presentations into thought provoking, innovative spaces for her clients. She has honed her skills as an interior designer while working with many of the best builders in the industry and feels that every project must be one of collaboration in which the clients, architects, builders and tradesmen themselves work in symmetry.
Modern-luxury describes Alana's aesthetic – often integrating materials from all over the world that she finds while shopping for clients - for a one of a kind looks that showcases each client's character.
To learn more, visit Alana Villanueva's Haute Design Network Profile.