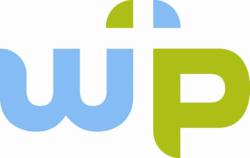 Portland, Oregon (PRWEB) April 17, 2013
The Warner Pacific College Department of Music invites you to a Spring Choral Concert on Sunday, April 28, at 3:00 p.m. in McGuire Auditorium on the Mt. Tabor campus of the College.
The performance will feature the 50-voice Concert Choir as well as the select Warner Chorale, under the direction of Dr. Kelly Ballard. Both moving and entertaining, this musical event encompasses a wide array of choral literature, including works from Brahms, Palestrina, Hogan, Guillaume, and Hovland, in classic, gospel, and contemporary stylings.
The concert is free and open to the public.
Warner Pacific College Spring Choral Concert
Sunday, April 28, 2013
3:00 p.m.
McGuire Auditorium
2219 SE 68th Avenue, Portland, Oregon 97215
Founded in 1937 in Spokane, Washington, as Pacific Bible College, Warner Pacific is a Christ-centered, urban, liberal arts college dedicated to providing students from diverse backgrounds an education that prepares them to engage actively in a constantly changing world.