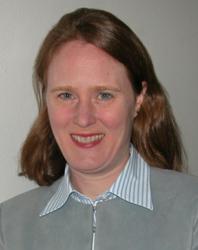 Deirdre D'Aniello is a perfect fit with the expansion goals we have in progress for the Cygnus Landscape Network.
Fort Atkinson, WI (PRWEB) April 11, 2013
Deirdre D'Aniello, a 20-year veteran of the business-to-business publishing industry, has joined Cygnus Business Media as publisher of its premier landscape properties: Green Industry PRO™ and Yard & Garden® magazines and GreenIndustryPros.com™, its web portal.
In announcing D'Aniello's hiring, Kris Flitcroft, executive vice president, said, "Deirdre comes to Cygnus from Penton Publishing with a long history of exceeding goals, implementing new products and managing all aspects of the portfolio. She is a perfect fit with the expansion goals we have in progress for our Landscape Network."
D'Aniello held management positions for numerous B2B publications, digital properties and events for 17 years at Penton Media in Chicago. Prior to that, she was with Putman Publishing, now Putman Media. She received her bachelor's degree from Marquette University in Milwaukee, Wis.
The new publisher joins the Cygnus landscape team, which includes Gregg Wartgow, editor-in-chief/associate publisher, and Lisa Danes, editor. D'Aniello replaces Rick Monogue, who left Cygnus earlier this month.
Green Industry PRO and Yard & Garden magazines, along with GreenIndustryPros.com, serve more than 90,000 landscape contractors, lawn maintenance contractors, chemical lawn card contractors, irrigation contractors, outdoor power equipment dealers, and manufacturers of landscaping equipment, products and services. The Cygnus Landscape Network also publishes SnowPRO, a supplement for snow removal professionals in the snowbelt states.
As one of America's top business-to-business media companies, Cygnus Business Media reaches millions of professionals annually and leads the way in providing targeted content to top decision-makers and organizations.