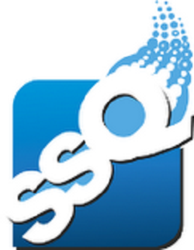 Hartford, CT (PRWEB) April 15, 2013
StructuredSettlement-Quotes.com has today announced viable options for homeowners unable to bridge the gap in today's rebounding housing market. Given the increasing rate of housing prices across the nation, selling a structured settlement makes good sense.
The housing market slump that's plagued the industry since the recession seems to have vanished. That's very good news for sellers and homebuilders, but bad news for those getting into the market right now. Overall, the national price for homes on average has increased 8.3% in just a single year, but many regional areas have seen explosive price increases. For instance, Southern California saw a price hike of almost 20% in that time.
While that is excellent news for sellers, builders and lenders, for those struggling to come up with the cash necessary to get into a home, it makes things quite a bit more difficult. StructuredSettlement-Quotes.com offers help, though.
While selling a structured settlement or annuity is not the right course of action in all instances, it makes very good sense here. The average discount rate offered to structured settlement sellers by funders at SSQ is 8.4%. That's higher than the national average housing price growth for the previous 12 months, and even in areas like Southern California where growth has been more substantial, it can still make a very real difference in a would-be buyer's ability to get into a home.
For those interested in selling their annuity or structured settlement, SSQ's unique format offers immense benefits. The primary benefit here is the ability to gain liquidity by selling off a settlement that offers only limited access to funds. StructuredSettlement-Quotes.com provides the simplest way to sell a structured settlement or annuity – buyers bid on each item, and sellers can then choose the bid they want. It's fast, simple and provides aspiring homeowners with the financial means to get into their dream home.
To learn more about StructuredSettlement-Quotes.com or signup to begin receiving quotes from buyers, visit https://www.StructuredSettlement-Quotes.com.
About StructuredSettlement-Quotes.com: Built on customer service and the principle of putting client interests first, StructuredSettlement-Quotes.com has built a reputation for innovation, quality and honesty since its inception in 2007. The company specializes in providing clients with the means to sell lottery winnings, structured settlements, annuity payments and more.