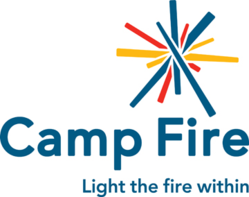 Change the Statistics!
Sykesville, MD (PRWEB) April 13, 2013
The number one killer of teens in this country is car crashes. Camp Fire Teens in Action want to help change these statistics in Maryland. On April 20, 2013, from 8:30 A.M. to 4:00 P.M. Camp Fire's Teens in Action, with the help of the Maryland Motor Vehicle Administration, are hosting a Teen Driving Safety Summit. The event will be held at the Police and Corrections Training site in Sykesville, Maryland. Pre-Registration is required to attend.
The day will include Teens in Action prepared presentations and invited experts to share with their peers this life-saving information. The day will be filled with a series of interactive workshops, experiential exhibits and presentations that provide youth, their parents and their mentors with the tools that they need to create a service learning project in their school, community, or out of school time program.
Youth and adults wishing to participate in the program must pre-register by April 15, 2013 at https://www.surveymonkey.com/s/DrivingSummit2013. There is no cost for the program. Lunch will be provided for those who are pre-registered. For more information contact Camp Fire at campfireinfo(at)gmail(dot)com or the Camp Fire Office at 240-391-6246.
Sponsors and presenters include State Farm Insurance, Maryland Department of Transportation, Camp Fire Youth Programs-Bishop McNamara High School Driving Safety Team, Mike Van Keulen, Service Learning and Driving Safety Specialist, Sherman Merchant-Camp Fire Community Relation Specialist , Lauren Lampe, Chair, Camp Fire National Youth Advisory Council, NoZone-Truck Safety Program. Maryland State Driving Safety Staff from Maryland Police and Corrections Training Facility, NOYS- National Organizations for Youth Safety, Maryland Teen Driving Safety Coalition, and others.
Camp Fire is a National Youth Development Program that provides co-educational, inclusive programs for youth 3-22. Camp Fire Program is unique in that it is * Led by professional, caring adults using a proven formula.* Helps develop abilities, now.* Is Open to anyone.* and is Youth participant-led– encouraging true exploration. Youth in Camp Fire participate in activities that help them know more about themselves, their community, and how they can make a difference through service. Activities allow youth to explore the out of doors and the environment around them, engage in activities around the creative arts , explore science and technology, find the spark that interests them and with their adult advisor—explore new skills and interests that will lead them to new area. More info may be found at http://www.campfireusa-patuxent.org or by contact Camp Fire at 240-391-6246.