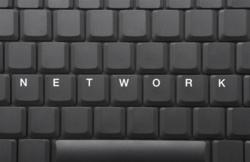 "Getting an online business profile for a start-up company is a key pillar that cannot be missed or ignored, it can support or demolish a brilliantly executed business." Ciaran Connolly, Co-Founder of ProfileTree
London, UK (PRWEB) April 13, 2013
Generating enough marketing and online presence for a new company can be a confusing endeavor for newcomers to the business world. ProfileTree recently launched a complete guide to taking a small business through the online marketing world.
The guide lists how to create a small business website. It stresses the point of identifying the client and finding out the proper mediums for promoting the business.
As for creating a Social Media Profile, ProfileTree stresses the importance of choosing the proper mediums of social media to use for each specific business. It also lists an overview of the top social media websites for business owners to consider.
This comprehensive guide is a detailed step by step plan for every small business owner to take the business to the next level. According to Ciaran Connolly, Co Founder of
ProfileTree "Getting an online business profile for a start-up company is a key pillar that cannot be missed or ignored, it can support or demolish a brilliantly executed business."
Profile Tree's main goal is to help small business owners reach new customers every day with the most innovative online marketing tips and techniques.
About ProfileTree: ProfileTree is a free listing service where self employed and small business owner can create an online marketing profile. From Pencil or Portrait Artist to Self Employed Service Providers - anyone can create a skills profile on ProfileTree for free.