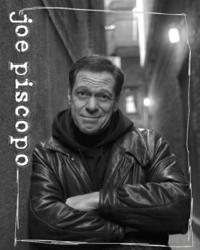 Central City, CO (PRWEB) April 11, 2013
Reserve Casino Hotel is celebrating its one year anniversary with fun, food and prizes, featuring an evening of comedy with Joe Piscopo of SNL fame and local comedians, as well as national music acts, Dave Mason and Juice Newton. Piscopo will also host a free sneak peak screening of his new movie How Sweet It Is, being released in targeted theaters May 10, 2013. Other events and giveaways will take place all week long to mark the one-year anniversary of Reserve Casino Hotel, beginning Saturday, April 20, and culminating Saturday, April 27, 2013.
Joe Piscopo will perform comedy in Lava Room with two of Denver's best comedians, Kevin Fitzgerald and Sam Adams, on Thursday, April 25. Shows are at 7 p.m. and 9 p.m., and tickets are $10 general admission and $20 for VIP, and ticket holders also receive $10 of complimentary play. Piscopo will act as Master of Ceremonies all week, hosting multiple events Wednesday through Sunday, as well as perform. Tickets for all events can be purchased at http://www.reservecasinohotel.com.
Juice Newton, known for her hits "Angel of the Morning" and "Queen of Hearts," launches the week with a performance at 7 p.m. and 9 p.m. on Saturday, April 20, in Lava Room. Tickets are $15. Dave Mason will round out the week with a performance Saturday, April 27, at 7 p.m. and 9 p.m. Tickets are $20. VIP seating is sold out for these performances. An English-born musician, singer, songwriter, and guitarist from Worcester, Mason first found fame with the rock band Traffic. In his long career, Mason has played and recorded with many of the era's most notable musicians, including Jimi Hendrix, Michael Jackson, The Rolling Stones, Eric Clapton, George Harrison, Fleetwood Mac and Cass Elliot.
As a special end to the anniversary week, Reserve Casino Hotel will host a sneak peak preview of Joe Piscopo's new movie, How Sweet It Is, being released May 10, 2013 in targeted theaters. The complimentary 21 and over showing will take place Sunday, April 28, at 1 p.m. Movie goers will receive $10 of free play and bus service will pick up from two locations in Denver at 11:30 a.m.—Colorado Mills parking lot and the Walmart parking lot in Stapleton.
The story focuses on alcoholic theater owner, Jack (Piscopo), who needs a strong showing for his musical's opening night to dig himself out of debt with the mob. The mob boss (Paul Sorvino) insists that his friends get roles in the musical, which complicates things somewhat. Burt Reynolds will cameo as himself and Erika Christensen will play Jack's daughter. How Sweet It Is is directed by Brian Herzlinger (Baby on Board) from a script he co-wrote with Jay Black. The movie premiered at the American Film Market on November 14, 2012.
Events at Central City's newest casino will range from special bingo, poker and blackjack events to VIP dinners and cash giveaways. Details include:

o Juice Newton- 7 p.m. and 9 p.m. Lava Room (Ticketed event)

o BINGO Mania 11am, 1pm and 3pm (No cost event - more cash and $1,000 Blackout Jackpot)

o Player Buffet – 12 p.m. – 5 p.m. Lava Room (Valid with coupon in the mail, $5 in cash or 25 same day unadjusted points. Also, 2X points on all machines)

o Rock n' Roll Bingo 7 p. m. Lava Room (No cost event-music, cash and Bingo)

o Comedy with Joe Piscopo 7 p.m. and 9 p.m., with Comedy Works comedians Kevin Fitzgerald and Sam Adams. Lava Room (Ticketed event)

o Dave Mason 7 p.m. and 9 p.m. Lava Room (Ticketed event)
o Double mini Cooper car giveaway, immediately following the 9 p.m. show

o "How Sweet It Is" sneak peak 1 p.m. Lava Room (Complimentary event - $10 complimentary play and bus ride from Stapleton Walmart and Colorado Mills parking lot at11:30 a.m.)
About Reserve Hotel and Casino
The $15 million renovation to Reserve includes new slots and table games, a fine-dining restaurant called Bistro 321 and Market Street buffet. Hotel rooms have been completely remodeled with rock and roll themes and other new amenities include the Guitar Bar, a 65-foot-long bar shaped like an electric guitar and Lava Room, a 300-person live-entertainment space that features national and local acts on the weekends. The Zone is a 12-person VIP multimedia room with five high-definition TVs and theater seating. For details on events during the grand opening week, visit http://www.ReserveCasinoHotel.com