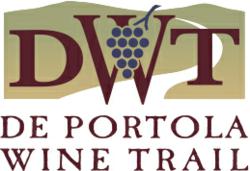 It's the nirvana of wine-tasting
Temecula, CA (PRWEB) April 12, 2013
Temecula Valley's southern Wine Trail, DePortola Wine Trail that it will be donating a portion of their BIG RED FEST proceeds to benefit three charities this year. The BIG RED FEST being held on April 21, 2013 started selling tickets in February and stated that the response is so great that they can budget the funds they can allocate early.
DWT will support Paws for Cause, giving assistance to pets with Diabetes, Nicholas Foundation, helping children with Autism, and the Michael J. Fox Foundation supporting Parkinson's Disease research and cure.
This nirvana of wine-tasting offers three fine RED wines and a paired appetizer from Keyways, Robert Renzoni, Gershon Bachus, Fazeli Cellars, Oak Mountain, Leoness Cellars, Danza Del Sol, Cougar Winery, and Masia De Yabar. The trail has disclosed their foodie-favs. It will be a food and wine-lover's feast.
Loyalists to the trail said "It's a relaxing day, instead of a rushed experience. With all of the wineries on one street, it is easy to get around. The food pairings are great and you actually get a chance to sit outside with views forever".
People interested in participating in this tasting experience should go to the DePortolawinetrail.com website. Purchase your ticket and select the winery where you would like to begin your day. The DWT will give each wine-taster a logo glass, and a great experience.
For outside shuttle transportation, the DWT recommends that you contact gogrape.com. They can provide individual seats or a group charter. Taxi service is also available by redtopcab. Brewen's Empire Trolley also has shuttles running.
Tickets are only $45.00 for the pre-sale until April 15th. After April 15th, ticket prices are $55.00. Designated driver tickets are available for $20.00. You will enjoy 10 appetizers and water or a soft beverage available with this ticket. Designated Drivers will not be served any wine.
This event has limited ticket sales and will take place rain or shine. 21+ please.
For additional information visit http://www.deportolawinetrail.com or call 855-398-9463