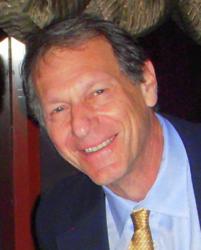 Dr. Cohen is a Certified Energy Medicine Practitioner and Diplomat of Comprehensive Energy Psychology.
Washington, DC (PRWEB) April 16, 2013
Mark Sonder, MM, CSEP and Chief Entertainment Officer of the award winning music and talent agency Mark Sonder Productions, Inc. has announced that the health & wellness shaman Robert Cohen, PhD, LPC, DCEP has been signed to worldwide representation for speaking engagements for meetings and events.
To both commence and celebrate this relationship, Dr. Cohen will be offering the following lecture at two locations: Alternative Intervention for Pollen Allergies through the use of Energy Healing and Guided Meditation.
When: Saturday, April 20, 1:00 – 2:00pm EST
Location: Cardinal Center for Healing
3919 Old Lee Hwy, #83A, Fairfax, VA, 22030 USA
When: Saturday, April 27, 2:00 – 3:00pm EST
Location: Family Health Center
818 W. Diamond Ave, #110, Gaithersburg, MD, 20878 USA
These presentation are based upon two foundations: (1) personal experience and (2) evidence-based research. The former is Dr. Cohen's personal experience in having his pollen allergies healed through energy healing and guided meditation. The latter pertains to his research at the Johns Hopkins Asthma Allergy Center where he taught allergic patients how to use relaxation and guided imagery techniques to alleviate their reactions to ragweed pollen.
An article of this study entitled: "The Effects of Guided Imagery, (GI) on Allergic Subjects' Responses to Ragweed-Pollen Nasal Challenge: An Exploratory Investigation" was published in the referenced psychology journal, Imagination, Cognition and Personality, volume 13, #3, 1993-1994. Dr. Cohen subsequently presented the study at the Ninth Annual Aspen Allergy Conference and The American Academy of Otolaryngic Allergy Meeting, 1992.
Dr. Cohen is a Certified Energy Medicine Practitioner and Diplomat of Comprehensive Energy Psychology. He believes that his experience and professional skills will alleviate your pollen allergies.
Dr. Cohen possesses the training to apply methods of healing used by shamans from Ecuador and Peru. His Various Topics for Presentation, Speaking, Workshops, Demonstrations, Media Requests, Interviews, etc.:
•Energy Medicine in the Shamanic Traditions
•Energy Psychology
•iRest Yoga Nidra Meditation
To reserve a space or to obtain additional information, please contact Mark Sonder Productions at +1-540-636-1640.
About Mark Sonder Productions:
Mark Sonder Productions, Inc. - Corporate Event Entertainment Agency Specialist Mark Sonder Productions is an award winning entertainment agency for special events, meetings, conventions, trade shows, expositions, concert and casino facilities worldwide as seen in The Boston Globe; The San Francisco Chronicle; The Miami-Herald; United Press International; as well as on FOX and CBS Money Watch.
The talent and music agency enjoys both exclusive and non-exclusive relationships with headliners, musicians, comedians, theatrical productions, and lecturers. TALENT BUYING: Our almost 3 decades of contracting has given us the knowledge and experience to represent our clients in a very strong position.
Mark Sonder Productions is a privately held company and has been delivering excellent customer service to the USA and abroad since 1985.
Website:
http://www.marksonderproductions.com/bobcohen
http://www.bluespiritenergy.com