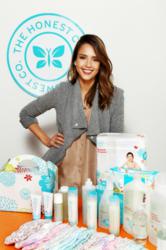 San Francisco, CA (PRWEB) April 12, 2013
The Sierra Club, the largest and most influential grassroots environmental organization, announces an exciting new opportunity to keep millions of perfectly good items from going to waste. Part of the GET OUT campaign for Earth Month, through April 28 people can bid on items and experiences donated by celebrity supporters, available exclusively on eBay, the world's largest online marketplace and a leading platform for charitable giving. All proceeds support The Sierra Club Foundation, a public charity dedicated to raising awareness and providing financial support to the Sierra Club's charitable environmental programs and grassroots campaigns in support of its mission to "Explore, Enjoy and Protect the Planet."
WAVE 1, April 11-21, 6pm PST
Get Out & Hang: 2 Tickets + Meet & Greet with Jason Mraz at America's Cup 9/1/13
Get Out & Hike: With Evangeline Lilly at Kalalau Valley in Kauai, Hawaii
Get Out & Skate: Private demo with Tony Hawk and friends at the legendary Birdhouse Skatepark + catered lunch + you skate the ramp + you get a used and signed skate deck from Tony!
Get Out & Hang: Tea with Elle Macpherson in NY or London
Get Out & Laugh: 4 VIP audience and backstage tickets to Jimmy Kimmel Live + More
Get Out & Laugh: Autographed Robot Chicken DVDs signed by Seth Green
Get Out & Relax: 7 Nights at the 5 Bedroom Casa Piazza in Manzanillo, Mexico
Get Out & Jam: Autographed Drum Sticks Signed by Mötley Crüe's Tommy Lee
Get Out & Jam: Autographed Drum Head Signed by all members of Mötley Crüe
Get Out & Jam: Epiphone Blackbird Bass signed by Mötley Crüe's Nikki Sixx
Get Out & Laugh: Autographed "Modern Family" script +3 DVD's signed by the cast
Get Out & Geek Out: 2 Front Row Seats to the MythBusters Tour + Meet & Greet with Jamie & Adam
Get Out & Jam: 2 Tickets Imagine Dragons + Meet & Greet w/ Nico Vega 5/29 in CA
Get Out & Jam: Autographed Jack Johnson CD + 7 CDs, 3 DVDs & Guitar Chord Book
Get Out & Jam: With an autographed CD of Eve's soon-to-be-release album "Lip Lock"
WAVE 2, April 18-28, 6pm PST
Get Out & Skateboard: Autographed Shaun White Core Series Skateboard Deck
Get Out & Explore: Exclusive 'The Weather Channel' Studio Tour for 10
Get Out & Makeover: eConsult for a healthier Nursery w/ Jessica Alba & Christopher Gavigan of The Honest Company
Get Out & Reminisce: Autographed M.A.S.H. script signed by Alan Alda
Get Out & Get Fit: With Legendary Tae Bo Creator Billy Blanks
Get Out & Chop: A custom cutting board from woodworker and "Parks & Rec" star Nick Offerman. Signed by he and his wife Megan Mullally.
The Sierra Club Foundation will also be the featured non-profit on eBay's "Give At Check-out" program from April 22 thru 28. In addition, eBay community sellers who select The Sierra Club Foundation as their favorite non-profit will have the option to donate a portion of each sale to the Foundation. Buyers can also make a donation at check-out or from the Foundation's dedicated landing page on eBay.
Starting in April, local Sierra Club chapters and groups will also be hosting Re-Play events where the public can drop off gently used outdoor gear and apparel. All items donated to GET OUT & Re-Play will be sold on eBay. Proceeds from donations will benefit the local area environmental programs sponsored by The Sierra Club Foundation.
GET OUT is expanding the conservation movement by creating opportunities for people who care about the environment and the outdoors to connect with one another and spend more time in nature. Through various national, local and online events, GET OUT rounds up a variety of ways to explore, enjoy and protect the planet.
For more information about Earth Day and the Sierra Club's GET OUT campaign, please visit http://www.sierraclub.org/getout.
To place a bid, please visit http://is.gd/sierraclubauction.
About The Sierra Club
The Sierra Club is America's largest and most influential grassroots environmental organization with more than 2.1 million members and supporters nationwide. In addition to creating opportunities for people of all ages, levels and locations to have meaningful outdoor experiences, the Sierra Club works to safeguard the health of our communities, protect wildlife, and preserve our remaining wild places through grassroots activism, public education, lobbying and litigation. For more information, visit http://www.sierraclub.org.
About The Sierra Club Foundation
The Sierra Club Foundation works to educate, inspire, and empower humanity to preserve the natural and human environment by (1) providing resources to the Sierra Club and other nonprofit organizations for charitable programs that protect and restore the environment; (2) raising funds, donated for tax-exempt charitable purposes; and (3) preserving, enhancing and administering these funds so that future generations will inherit a healthy planet with wild places left to explore. The Sierra Club Foundation works with individual and institutional donors to align financial resources with strategically focused campaigns, help build capacity in the environmental movement, and create partnerships with a broad spectrum of allied organizations around shared values and goals. For more information, visit http://sierraclubfoundation.org/.