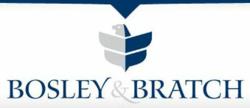 St. Petersburg, FL (PRWEB) April 11, 2013
Bosley & Bratch, a veterans disability law firm, will sponsor soldiers and service members in the "Run for Freedom 5K" on May11th. The event will feature three courses: a 5K, 10K, and 2-mile walk. The firm will also participate in the event.
This year will be the 8th annual Run for Freedom. In the past, runners were given the opportunity to participate in a 5K race; this year, the event features a 10K course as well. Additionally, the 5K and 10K runs will include commemorative finisher medals, race T-Shirts, and a "Ride for Freedom" motorcycle rally and poker run. A "fun run" and children's "fun zone" will be provided for young participants. Courtesy of Bosley & Bratch, all military veterans will participate in the race for free.
The Run for Freedom will take place in Marion, Indiana at Matter Park. Runners can register online until May 8th or at Matter Park on May 11th between 7:30 a.m. and 9:00 a.m. Click here for more information about the location of the race.
As veterans disability lawyers, the legal team at Bosley & Bratch is deeply concerned with local, statewide, and national veterans community. Ralph Bratch, a VA-certified veterans disability lawyer and co-founder of Bosley & Bratch, expressed the firm's enthusiasm for the upcoming event. "We are excited for the opportunity to sponsor all veterans participating in the Run for Freedom and to cover their cost of registration," he said, "We look forward to being long term sponsors of this event."
The Run for Freedom event will be hosted by the Indiana Freedom Memorial Foundation. The Foundation is a 501(c)(3) non-profit organization dedicated to serving members through the annual Run for Freedom. The run is a community effort, but the foundation organizes and sponsors the event each year.
Proceeds from the Run for Freedom will go to the foundation. Specifically, the event will contribute to the construction and upkeep of the Indiana Freedom Memorial. All of the event's net profits will contribute to the completion of the memorial. Persons who wish to participate in the event but are unable to attend can donate to the Run for Freedom at http://www.runforfreedom5k.com.
Since 1995, the legal team at Bosley & Bratch has served thousands of military veterans and service members. Combined, the firm's legal team has more than eight decades of legal experience. To learn more, visit the Bosley & Bratch website at http://www.lawyers4veterans.com.