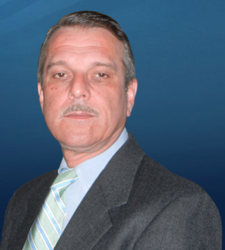 "After 24 years in financial industry including more than two decades in municipal finance, I have the financial experience and the expertise that the city needs," he said. "We need to clean up Southaven's finances, and that's where I excel."
Southaven, Miss. (PRWEB) April 17, 2013
Southaven mayoral candidate Chris Klass has announced the launch of his official campaign website: ChrisKlassforMayor.com.
The website serves as a complete resource for information about Chris' campaign for Southaven mayor. Visitors to the site who wish to contribute to the campaign can make a donation or sign up to volunteer to canvas, distribute yard signs, or assist with voter registration through the website. An interactive calendar details upcoming events.
On the 'About me' Tab, readers can learn more about the candidate's background and some of the key issues of the campaign. Klass' platform focuses on tightening ethics rules, overhauling the budget process, forcing transparency, instituting a formal debt policy and formulating a three-year financial plan.
For Chris, his background in the financial industry and his experience as a municipal analyst qualify him to meet these challenges head-on.
"After 24 years in the financial industry including more than two decades in municipal finance, I have the financial experience and the expertise that the city needs," he said. "We need to clean up Southaven's finances, and that's where I excel."
In addition to the website and the newsletter, the campaign will keep followers updated through profiles on Facebook, Google+ and Twitter. By clicking the social media icons on the website, users can 'Like' or 'Follow' Chris Klass for up-to-the-minute news and information. Additionally, visitors can subscribe to the campaign's email newsletter to get updates delivered directly to their email inbox.
Information for area voters can be found on the 'Voter Information' tab on the new website. The Republican primary in Southaven takes place on May 7th, 2013. The runoff election will be on May 21st, 2013. The general election day is June 4th, 2013.
About Chris Klass
Chris Klass is running for mayor of Southaven, Mississippi. With more than two decades of experience in the financial industry, Klass brings the experience and expertise required to clean up the cities finances. To learn more about Chris Klass and his campaign visit http://www.ChrisKlassforMayor.com