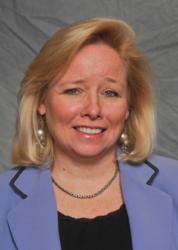 East Windsor, Conn. (PRWEB) April 11, 2013
Infoshred, an East Windsor-based company devoted to secure off-site and on-site document destruction and document storage, today announced it has welcomed a new member to its team. Diane Wight of Somers joins as the Business Development Manager.
"Diane Wight is a welcomed addition to the Infoshred family," Stacey DiPiazza, owner, Infoshred said. "We are excited to have such a genuine, self-motivated, and likable person aboard!"
Wight brings over a decade of sales and customer relations experience to the job. Having operated her own insurance business, Dwight Agency, she also understands what it takes to run a successful business, which brings great value to Infoshred and its clients. Her expertise includes inside and outside sales, client relations and needs assessment. At Infoshred, she is responsible for maintaining strong relationships with current clients, serving as the customer liaison, as well as building relationships with prospective clients. Wight holds a Bachelor of Science in Business Administration from the University of Southern Maine.
In addition to her professional strengths, Wight has a long-standing commitment to the community. She has donated her time, treasure and talent to the following organizations: North Central Chamber of Commerce, Central Connecticut Women's Forum, Rotary Club of Enfield, Toastmasters International, Extreme Home Makeover, Boy Scouts of America, Girl Scouts of America, PTA, Leukemia and Lymphoma Society, Volunteer Firefighter, Maine Handicapped Skiing, and US Power Squadron.
"I am very excited to be part of the Infoshred team," Wight said. "This is a dynamic company that has built a good reputation in the shredding and storage industry. I am excited to help bring new opportunities and relationships to Infoshred."
For more information, visit http://www.infoshred.com or call 888.800.1552.
####
About Infoshred
Infoshred, LLC provides secure on-site and off-site document destruction services, records storage, product and media destruction, and disintegration of microfilm, microfiche, pill bottles and ID cards. It has been providing secure document destruction and records storage services in Connecticut, Rhode Island and Massachusetts since 1993. Located in East Windsor, CT, the company is a charter member of NAID, the National Association of Information Destruction, and maintains a NAID certification rating, for security, compliance and customer service. The company is a State of Connecticut certified Minority/Woman-Owned Business. Infoshred has a 50,000 sq. ft. facility adjacent to its shredding plant that can securely store 500,000 boxes and is the winner of the 2007 Gold Award for Best Document Destruction Company by the readers of The Connecticut Law Tribune. For more information see http://www.InfoShred.com.