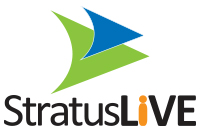 The ability for us to gain access to and share clear information across departments is empowering us to become a more relationship focused organization.

Dick Butcher, VP and CFO, United Way of the Midlands
Virginia Beach, VA and Columbia, SC (PRWEB) April 12, 2013
Including its 1925 origins as part of the United Way "Community Chest" campaign through the Columbia Chamber of Commerce, United Way of the Midlands has grown to over $10 million per year from 45,000 donors to support over 80 member agencies. With a mission to unite people and resources to improve the quality of life in the Midlands, United Way of the Midlands continues to work to understand and develop programs to meet community needs.
"Our biggest hope in moving to StratusLIVE was to gain full access to our information, allowing us to understand and more fully engage our community. With our old software, one of the biggest challenges was an inability to access and share information with our resource development team and other employees. Now, with StratusLIVE and its Microsoft platform, it is easier for a larger number of users to gain access to information and do tasks on their own, rather than funneling this work through our limited IT resources," said Dick Butcher, Vice President and Chief Financial Officer of United Way of the Midlands. "The ability for us to gain access to and share clear information across departments is empowering us to become a more relationship focused organization. Becoming more 'relationship' focused or 'donor-centric' is essential to the future viability of all United Ways, including ours. We felt, along with other United Ways here in South Carolina, that StratusLIVE gave us the greatest opportunity to achieve those objectives and give us a solid platform for competing in the future."
The selection of StratusLIVE as the software of choice included an evaluation of several competing products including those specific to United Ways. The modern technology, fully integrated approach, elimination of multiple solutions, and commercial platform were important to the selection process. In addition, the knowledge that other, larger United Ways had already selected and implemented StratusLIVE was considered. The most important factor, according to United Way of the Midlands, was StratusLIVE's vision and capacity to support fundamental shifts in organizational processes and culture from a transaction based model to a relationship based resource development model.
The migration to StratusLIVE included collecting data from a variety of disconnected applications and sources such as spreadsheets, legacy software, and Rainbow systems. This data was then scrubbed, converted and imported into StratusLIVE for United Way. The ability to have, see, understand, and act on all an organization's data in one place is essential to implementing system wide best practices with the hopes of productivity gains and improvements in operational efficiencies.
"In today's mobile, social world, fundraisers must strengthen their focus on constituent relationships: employees, donors, member agencies, volunteers, partnerships, and of course the individuals and communities which are being served," said Jim Funari, StratusLIVE CEO. "Traditional software models leave nonprofits with several systems which do not work together. The future of fundraising organizations, however, must unify all these different functions onto one platform while embracing the social, cultural and engagement preferences of the donors who support their work."
According to Butcher, "United Ways have historically raised funds through workplace giving campaigns to support nonprofit agencies in their community. While the need in the communities we support has continued to grow, nationwide statistics show workplace giving campaigns are struggling to keep pace. At United Way of the Midlands, our funding has not suffered like many of our fellow nonprofit organizations, but we realize in order to continue to thrive, we must change the way we approach funding sources. As part of our long range strategic plan, we selected StratusLIVE to help us move from transactions to a relationship driven organization, ensuring our future growth and stability for the communities we serve."
"At StratusLIVE, we are excited to assist United Way of the Midlands in serving their member agencies, workplaces, donors, and most importantly, the people whose lives are being impacted through United Way of the Midlands' critical work," said Mike Trainor, President of StratusLIVE. "At StratusLIVE, we hold a core philosophy that nonprofits are better served by a single strategic software platform: One Solution, One Platform, Fully Integrated."
About StratusLIVE, LLC
StratusLIVE provides comprehensive, mobile, social, fundraising, and nonprofit management software focused on constituent relationship management (CRM).
StratusLIVE software leverages the power of the Microsoft Dynamics CRM platform and is delivered through familiar Microsoft Outlook, mobile devices and web browser interfaces. The result is a cost-effective, familiar and easy to use donor management solution, which ensures a low-risk, high productivity investment for any nonprofit.
For more information please visit: http://www.stratuslive.com
StratusLIVE Newsletter Sign Up
Contact
Chris Johnson
StratusLIVE
757-273-6324