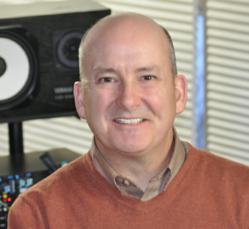 "The phone was designed with a music on hold file imbedded in the memory and it can't be erased."

Tim Brown, Easy On Hold
Portage, Michigan (PRWEB) April 16, 2013
In its monthly review of small business phone systems, Easy On Hold, a U.S.-based on hold messaging and music company, calls AT&T's new MS2085 phone system a "puzzling disappointment."
Tim Brown, Easy On Hold founder and technical director, says the phone model has significant flaws in its music on hold feature and its connectivity architecture. "The phone was designed with a music on hold file imbedded in the memory and it can't be erased," he explains. "That's a problem for thousands of businesses who assumed their own music or message could be uploaded. What's worse, the music is pretty bad."
Brown went on to say that a law firm had contacted Easy On Hold for music on hold assistance after purchasing the phones. "This firm was very particular about their image, which was being negatively impacted by the on hold music," he says. "After we explained the music on hold program could not be deleted, they opted to return the phones--hundreds of them."
Brown said the music on hold problem was the topic of various online review sites. "One customer returned the phone solely because of the on hold. Sounding off to AT&T, she wrote, 'Are you guys serious? This is the end of 2012, not 1980. You're selling a business phone and this phone can't work with custom business messages, paid music-on-hold solutions, etc?' She's right of course," Brown said.
Regarding its connectivity architecture, Brown theorizes that AT&T was trying to offer a phone system that would use existing analog connections (wall jacks) for incoming lines on the main console and network lines at each desk, offering an analog/internet combo. "But this makes little sense when wireless technology would allow desk sets to easily connect without wires to the console phone, as with AT&T's SynJ system," Brown stresses.
"AT&T promotes this phone system as, 'No professional assistance required.' This contradicts reports we have heard from our clients," Brown said. "Several have needed to bring in expensive hourly network techs to get all of the desk stations to work properly."
Brown said the system has significant voice mail feature issues too.
Brown concludes, "There are better systems for similar money that would make your life at the office much easier. Unfortunately, the MS2085 isn't one of them."
Easy On Hold, http://www.easyonhold.com, created in 1997, provides professional telephone recordings, music and on hold message productions, auto attendant, IVR, voicemail greetings, and web audio to companies around the world.