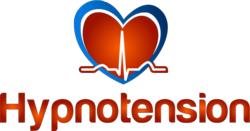 This is without question the most satisfying role in my working life to date. Helping others overcome issues that have been having a negative effect on their life, often for many years, and seeing the relief this brings, is brilliant
High Wycombe, UK (PRWEB UK) 12 April 2013
Mark Bull qualified this week as a Certified Hypnotension Practitioner
In addition to his Hypnotension training, Mark has completed over 450 hours of training (140 hours live contact) in hypnotherapy, advanced NLP and hypnotic coaching as part of his diploma, which meets the UK National Occupational Standards.
Having learned with age and experience the value of being a good listener, his role as a hypnotherapist allows him to utilise those listening skills fully. In addition to his work as a Hypnotension Practitioner, he helps people with stress, anxiety, weight control, smoking cessation and many other issues.
Paul Howard, co-creator of the Hypnotension programme, said "We are delighted to welcome Mark onto our register of Certified Hypnotension Practitioners. He fills a gap in our coverage, as the nearest practitioner to High Wycombe was 8 miles away."
"High blood pressure causes thousands of avoidable deaths each year, and Mark has been trained to help people to deal with the emotional and lifestyle factors effectively."
Having grown up with the uncertainty and anxiety caused by self doubt and limiting beliefs, suffered depression, gained and then lost huge amounts of weight, and the constant challenges that come from being within a dynamic family, Mark has first hand experience of the many of the challenges his clients face.
Mark says, "I am always learning and feel well placed to help anyone who chooses to see me. This is without question the most satisfying role in my working life to date. Helping others overcome issues that have been having a negative effect on their life, often for many years, and seeing the relief this brings, is brilliant."
"My fiancée Sarah Jayne and I are getting married in June this year and I'm very glad I can draw on the skills I've learnt, including the excellent Hypnotension course, to prepare and deliver my speech!"
The Hypnotension™ Programme looks at a variety of lifestyle factors to establish which is likely to be causing or maintaining high blood pressure (Hypertension).
These lifestyle factors are then targeted using specific cognitive and hypnotherapeutic techniques to help reduce the clients blood pressure towards more normal levels.
Certified Hypnotension Practitoners are all fully qualified and insured hypnotherapy or NLP professionals, who meet the occupational standards for their country. The Hypnotension Programme is a hypnotherapy cpd course recognised by leading Hypnotherapy Professional Associations worldwide.
There is a network of specially trained Hypnotension practitioners all over the country who can help people make the lifestyle changes which could help save their life.