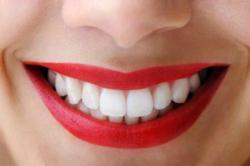 Beaumont, TX (PRWEB) April 13, 2013
Gulfside Dental now offers Arrestin in an attempt to treat Periodontal disease.
Whether it's the smoldering smirk of Matthew McConaughey or the infectious grin of Sophia Vergara, when most people think about a healthy smile, they picture straight, white teeth. Many never stop to consider the health of the gums and bone supporting those teeth that allow for a beautiful smile.
A recent study from the Centers for Disease Control and Prevention (CDC) shows that nearly one out of every two American adults aged 30 and over has gum disease, also known as periodontal disease. Periodontal disease is a chronic inflammatory disease that affects the gum tissue and bone supporting the teeth. The early stages of periodontal disease are often asymptomatic; many adults may have the disease and not know it.
"Periodontal disease is insidious," warns Nancy L. Newhouse, DDS, MS, President of the American Academy of Periodontology (AAP) and a practicing periodontist in Independence, Missouri. "Many people don't even know they have a problem until it turns into a severe case. Just because your teeth and gums don't hurt, doesn't mean your mouth is healthy."
Periodontal disease is a common problem among adult patients and very few realize they have anything more than sensitive or bleeding gums.
What's more, periodontal disease can affect more than just ones smile. Research has indicated that periodontal disease is associated with other chronic inflammatory diseases, such as diabetes and cardiovascular disease.
Symptoms of periodontal disease include:

Bleeding gums during brushing
Red, swollen or tender gums
Gums that have pulled away from the teeth
Persistent bad breath
Pus between the teeth and gums
Loose or separating teeth
A change in the way your teeth fit together when you bite
Regular dental exams with Radiographs are key to detecting periodontal disease; make sure to use a soft or extra soft toothbrush when brushing.
If a patient is diagnosed with periodontal disease, a deep cleaning or SRP(scaling and root planing) is the first way to treat the problem. However, because this disease is caused by a bacteria, an antibiotic called ARRESTIN can be placed around the tooth to help treat the bacterial portion of this disease.
ARRESTIN is now available at Gulfside Dental in an attempt to treat Periodonal disease. ARRESTIN contains microspheres that house the antibiotic minocycline hydrochloride. These microspheres release the antibiotic over time, killing bacteria so that the gums heal faster than SRP alone.
For more information please contact Gulfside Dental.
Gulfside Dental offers a comprehensive oral health program, including preventative, cosmetic and reconstructive dentistry for all ages as young as six months old. Gulfside Dental also specializes in: bridges and implants, extractions, dentures and partials, braces, emergency dental care, Snap-On Smile, LUMINEERS, and ZOOM whitening. Gulfside Dental accepts all major PPO insurances, most HMO Insurances, Medicaid, CHIPS, Texan Plus, HealthSpring, Care Credit, Visa, Mastercard, and Discover. Gulfside Dental is located at 4179 Dowlen Road in Beaumont, in the Barnes and Noble shopping center, across from Parkdale Mall. For appointments, please call 409-899-4867. http://www.gulfsidedental.com