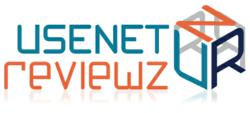 In the last few years there has been an alarming number of these search index sites closing.
South America (PRWEB) April 13, 2013
While NZB files aren't a requirement to be able to download binaries from Usenet servers, they do help a lot. An NZB file is a lot like a .torrent file in the fact that they list where the files are actually stored on the various servers, and also contain repair information in case the download is broken, or incomplete. But in spite of the convenience that a good NZB search site can provide, NZB search index websites are becoming harder to find.
That's because in the last few years there has been an alarming number of these search index sites closing. There are a plethora of reasons that the NZB indexing sites have been closing, but nonetheless, the loss of a search index site is always felt in the Usenet community. But even as sites close down and are removed from the internet, new ones are popping up. Some of them are great sites, with hundreds of thousands of NZB files listed, while others are still working on increasing their libraries and retention rates. This leaves many Usenet subscribers scrambling around trying to find alternative NZB indexes.
In the last few months UsenetReviewz editors have received hundreds of emails from their readers asking about the quality and depth of many of the new, (and some of the older,) sites. So in answer to their reader's queries, they have created a page on their website to help readers find only the highest quality NZB search indexing sites. According to the editors, the list will be frequently updated, and if there are any changes in the services of a listed site, it will be reflected on their Top NZB Sites listing page.
The list will give the reader a link to the site, a link to the review of the site, and a few of the more important details of the site. Prices will also be included in the listing if it applies, though some NZB sites are completely free, and some are only available by invitation. Keeping a list like this up-to-date is no small task, so the UsenetReviewz editors are inviting all their readers to help them keep the list updated by emailing suggestions for new NZB sites, and any closings that may have gone unnoticed.