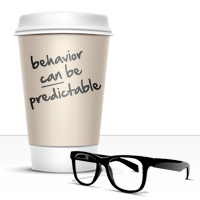 Austin, TX (PRWEB) April 18, 2013
Boutique interactive marketing agency Affinity Interactive Group announces a new package of services centered around the emerging trend of personalized content marketing.
Evaluate existing online presence, analytics, segments and markets
Identify missed opportunities for improvement in visitor engagement
Design creative and implement the technology within each page
Monitor and optimize to get the best results
Manage seasonal campaigns or initiatives ongoing that adapt to your business needs and goals
WHY CONTENT MARKETING?
In their years working with clients from Fortune 500 to large non-profits and local businesses Affinity Interactive Group has seen a common thread - most businesses struggle to address a wide variety of customers or audiences with their one web presence. Organizations often spend large budgets to redesign their sites but still find it hard to drive ROI or engage certain segments of their audience effectively. There have been many attempts to solve for this online, from new demand generation approaches to social media marketing. However, in the last year personalized content marketing is showing results for large and small organizations alike. Affinity Interactive Group has partnered with technology partner Get Smart Content since 2011, helping drive this trending solution.
RECENT SUCCESS STORY
Multi-billion-dollar gas retailer Murphy Oil USA serves a broad range of visitors with one web presence. They needed a solution that would enable them to talk to each visitor personally, increasing their connection to the brand and expediting their experience of visiting the website. Affinity Interactive Group built a monthly strategy that tied Murphy Oil USA's business goals and audience needs to seasonal promotions. The result was a cohesive online personalization strategy that drove both corporate recruitment and customer loyalty. Read more about the results in this recent case study.
ABOUT AFFINITY INTERACTIVE GROUP
Formed in 2007 and based out of Austin, TX we focus on building custom online solutions for local to national clients, serving both nonprofits and Fortune 500 brands. We help brands become more trusted and better connected to their markets through innovative online marketing solutions.Over the past 15 years our team has served in marketing, design and technical roles in startups, large corporations and interactive agencies and we've always been at the forefront of interactive trends. Marketing and technology are our passion, and our clients are our closest partners.
Pricing is available upon request. Content Marketing campaigns take from 2-3 weeks to set up and implement, contracts are quarterly with ongoing optimization.
Learn more about our services and connect with us:
Affinity Interactive Group
1201 West 6th Street, Suite G
Austin, TX 78703
Office: 512.814.6551
info(at)affinityig(dot)com
http://www.affinityig.com