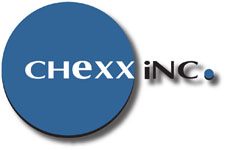 Our proven payment disbursement services are a powerful tool for CROs who recognize that compensating patients in a way that is convenient and familiar to them is key to building lasting relationships
Vancouver, BC (PRWEB) April 11, 2013
Chexx Inc., a company that specializes in issuing and sending stipend payments to clinical trial patients around the world, announced today that they will be in attendance at the ACRP Global Conference & Exhibition, running April 13 -16, 2013 in Orlando, Florida. ACRP's Conference & Exhibition is uniquely focused on supporting the professional growth and development of individuals conducting clinical trials through education, exchange, and peer-to-peer engagement. As a high-profile international payments provider, Chexx Inc. will be on the floor at booth 421, providing information on how offering locally relevant payment methods can play a key role in building strong relationships with clinical trial patients, increasing goodwill and patient retention. Outsourcing to an international payments expert like Chexx Inc. can reduce administrative overhead, and provide greater opportunity for centralized management of stipend payments.
Chexx Inc. enables research companies to send real-money stipends by international check, EFT or preloaded credit card in virtually every corner of the globe. "We're anticipating a busy show," says Peter Sampson, VP of Corporate Development for Chexx Inc., "Our proven payment disbursement services are a powerful tool for CROs who recognize that compensating patients in a way that is convenient and familiar to them is key to building lasting relationships. Chexx Inc. can issue payments in virtually any currency, thanks to our global network of banking facilities and years of international payments expertise. Our newest product offering, QuickDraw, takes the guesswork out of the payment process by allowing international patients to decide how and where they will be paid".
The Association of Clinical Research Professionals (ACRP) Global Conference & Exhibition is the largest annual clinical research conference solely focused on the conduct of clinical trials. The conference provides clinical research professionals with more than 100 educational sessions addressing more than a dozen topics critical to the clinical research process, and provides many opportunities for networking with other clinical research professionals. Each year the ACRP Global Conference attracts 2,000 clinical research professionals and more than 100 exhibiting companies showcasing products and services relevant to the clinical research enterprise.
About Chexx Inc.:
Chexx Inc. serves the payment disbursement needs of clinical trial companies, market research companies, international payroll, sales organizations and affiliate managers around the world. For over 17 years they have specialized in providing timely, convenient and cost-effective payouts with excellent results. Chexx Inc. maintains a large network of regional banks to provide payment coverage in over 200 countries. Considerable resources are focused on technical integration and relationship management with each banking partner, resulting in stable global coverage and built in redundancy in key regions.