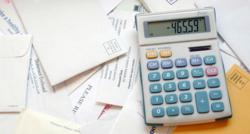 Contact Madison Debt and Tax Relief at 1(800) 659-REMOVE (800 659-7366) immediately so that they can stop a wage garnishment dead in its tracks.
(PRWEB) April 11, 2013
Madison Debt and Tax Relief has launched 1 800 659-REMOVE to help Californians in stopping California wage garnishment. Due to an overwhelming and increasing demand in California especially, Madison Debt and Tax Relief has launched a division that specializes in California wage garnishment.
California law limits the amount that a creditor can garnish (take) from wages for repayment of debts. California's wage garnishment limits are similar to those found in federal wage garnishment laws (also called wage attachments). For the most part, creditors with judgments can take only 25% of net wages after required deductions. However, for a few types of debts, creditors can take more.
Read on to learn about wage garnishment law in California.
A wage garnishment or wage attachment is an order from a court or a government agency that is sent to an employer. It requires the employer to withhold a certain amount of money from a paycheck and then send this money directly to the creditor.
Different garnishment rules apply to different types of debt -- and there are legal limits on how much of a paycheck can be garnished.
When Can a Creditor Garnish Wages in California?
Most creditors cannot get a wage garnishment order until they have first obtained a court judgment stating that a person owes the creditor money. For example, if somebody is behind on credit card payments or owes on a doctor's bill, those creditors cannot garnish their wages (unless they sue and get a judgment).
However, there are a few exceptions to this rule. Wages can be garnished without a court judgment for:
unpaid income taxes
court ordered child support
child support arrears, and
defaulted student loans.
Limits on Wage Garnishment in California
There are limits to how much money can be garnished from a paycheck. The idea is the person should have enough left to pay for living expenses.
Federal law places limits on wage garnishment amounts. While states are free to impose stricter limits, California has not done so. That means the federal law governs in California. Here are the rules:
For any given workweek, creditors are allowed to garnish the lesser of:
25% of disposable earnings, or
the amount by which weekly disposable earnings exceed 30 times the federal hourly minimum wage.
"Disposable earnings" are those wages left after an employer has made deductions required by law.
Example. Let's assume one earns $1,000 per week and their net wages (disposable earnings) are $700 after all required deductions. If the current federal hourly minimum wage is $7.25, multiplying it by 30 gives us $217.50. This means that wages can be garnished up to $175 ($700 times 25%) or $482.50 ($700 minus $217.50) per week, whichever is less. As a result, wages may be garnished up to $175 per week.
Special Limits for Child Support, Student Loans, and Unpaid Taxes
I child support is owed, student loans, or taxes, the government or creditor can garnish wages without getting a court judgment. The amount that can be garnished is different too.
Child Support
Since 1988, all court orders for child support include an automatic income withholding order. The other parent can also get a wage garnishment order from the court if the other parent is behind in child support payments. Federal law limits what can be taken from a paycheck for this type of wage garnishment. Up to 50% of disposable earnings may be garnished to pay child support if that parent is currently supporting a spouse or a child who isn't the subject of the order. If the parent is not supporting a spouse or child, up to 60% of earnings may be taken. An additional five percent may be garnished for support payments over 12 weeks in arrears.
If somebody is in default on a federal student loan, the U.S. Department of Education or any entity collecting for this agency can garnish their wages without first getting a court judgment – this is called an administrative garnishment. The most that the Department of Education can garnish is 15% of disposable income, but not more than 30 times the minimum wage.
The federal government can garnish wages if back taxes are owed, even without a court judgment. The amount it can garnish depends on how many dependents they have and their deduction rate.
States and local governments may also be able to garnish wages to collect unpaid state and local taxes. If California state taxes are owed , up to 25% of net wages may be garnished by the state to satisfy tax obligations.
Total Amount of Garnishment
If somebody has more than one garnishment, the total amount that can be garnished is limited to 25%. For example, if the federal government is garnishing 15% of income to repay defaulted student loans and their employer receives a second wage garnishment order, the employer can only take another 10% of income to send to the second creditor.
Restrictions on Job Termination Due to Wage Garnishments
Complying with wage garnishment orders can be a hassle for employers and; some might be inclined to terminate employment rather than comply with the order. State and federal law provides some protection in this situation.
According to federal law, an employer cannot discharge an employee for having one wage garnishment. However, federal law won't protect them if they have more than one wage garnishment order.
For More Information on California Wage Garnishment Laws
Contact Madison Debt and Tax Relief at 1(800) 659-REMOVE (800 659-7366) immediately so that they can stop a wage garnishment dead in its tracks.