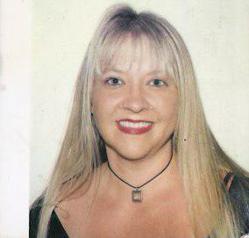 (PRWEB) April 12, 2013
Here's chance for up and coming authors to pitch their books in an informal, relaxed atmosphere at a San Francisco landmark restaurant, a tradition since 1936, in waterfront dining rooms that provide a panoramic view of the Bay. To register, please visit WNBA's website.
10th Annual Pitch-O-Rama:
Meet the Agents, Editors, and Publishers, Saturday, April 13, 2013, 8:00 am – 12:00 pm
There will be a free pre-pitch session from 8:00 am - 9:00 am
Small Press Publishers Panel & Luncheon, 12:00 – 1:30 pm
Brooke Warner of She Writes Press and Brenda Knight of Viva Editions & Cleis Press with two featured authors from Viva Editions will be talking about working with small presses.
Brenda Knight is a twenty-year publishing veteran, starting at HarperCollins and authored American Book Award-winning Women of the Beat Generation, Wild Women and Books, Rituals for Life, The Poetry Oracle, and the forthcoming Happiness Habits. Knight has worked with many bestselling authors including Mark Nepo, Phil Cousineau, Congresswoman Jackie Speier, and Paolo Coehlo. Knight volunteers for the American Cancer Society as a counselor for the newly diagnosed and leads writing workshops called "Putting Your Passion on Paper." Founding editor of Viva Editions, a division of Cleis Press, Knight lives in the San Francisco Bay Area.
Featured Author: Maggie Oman Shannon is an interfaith minister, spiritual director, workshop and retreat facilitator. A former magazine editor and creativity coach, she is the author of six books, including the just-released Crafting Calm: Projects and Practices for Creativity and Contemplation, a D.I.Y. guide to peace of mind. Maggie Oman Shannon explores crafts and creativity as a spiritual practice providing enormous benefits. Shannon takes a rich "potpourri approach" that weaves together interviews, historical facts, "Soul Craft" projects for readers, quotations, and suggested resources with a broad assortment of spiritual practices gathered from crafts communities around the world, as well as from everyday people who have adopted creative forms of spiritual practice. Oman Shannon lives in San Francisco with her husband and young daughter and currently serves as Spiritual Director of Unity Spiritual Center of San Francisco.